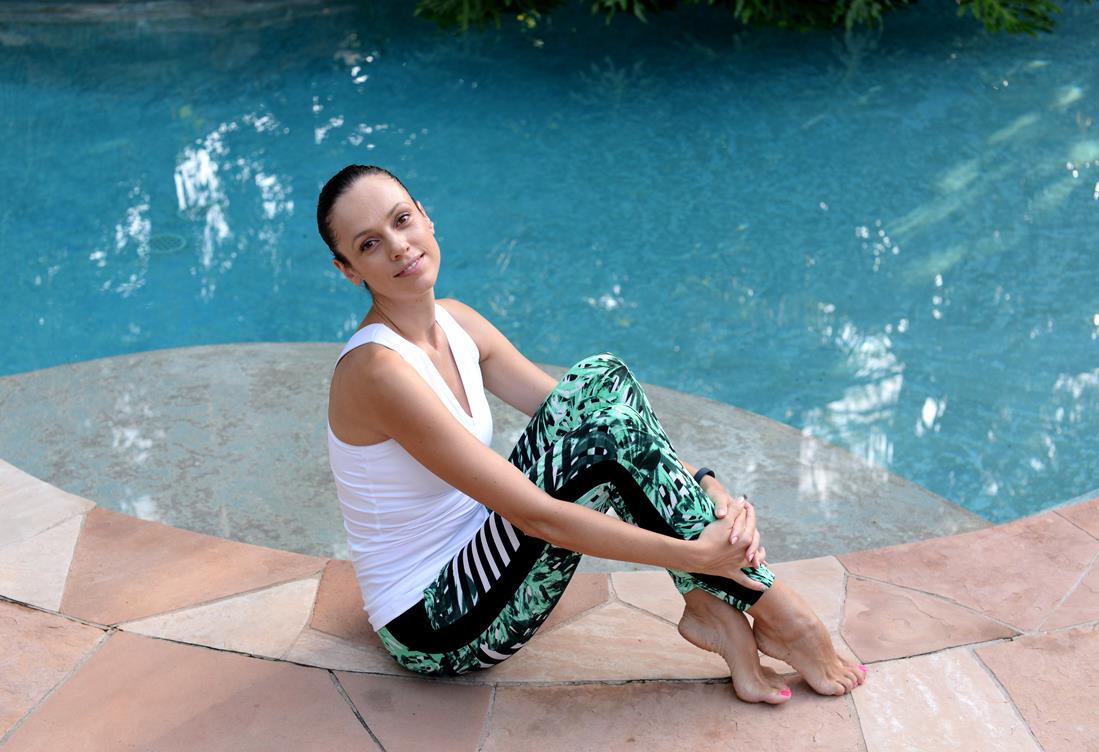 PURSUIT OF HAPPINESS
Healthy and happy. Two simple words, they are often repeated in wishes and dreams. Obviously the best is when both go together. However, achieving them often borders with a miracle. Definition of happiness is different for everyone, but definition of health is usually the same for everyone. It took me a while to find my "happiness". I can say 30 years. Well, but in the end, they say life begins after 30 😉
Me being happy means, feelings are satisfied with my own choices, consistent with actions and fully content with their implementation. In my private life, I always knew what I want, how do I want to live my life and with whom I want to share it. My wonderful grandfather used to tell me that "you have to deeply know what you desire in life and stick exactly only with this what you look for". These words come back to me often.
Health… that's a little different story. I've always said about myself I live healthy. As it turned out and even I thought I live in the right way I did not have the faintest idea about healthy lifestyle. Sometimes something needs to happen in your life, perhaps even shocking, but this gives you determination to find the right path. I do not write these words as an expert, because I'm far from that level, but I feel I'm going through a transformation.
My level of knowledge on basic issues like: why shouldn't we avoid eating fat and how it is important for our body, on which oil to cook daily meals, how important supplementation is, what is the difference between acidity of the stomach and acidic body, how to distinguish those terms and implement to our life, plus thousands of other things that I learned not too long ago, it was basically at level zero. But…I never got really deep into the primary topic. What is the most important factor that destroys the body, weakens it, and often lead to diseases which we do not think about, until it touches us personally when you do not expect it at all? Stress. Stress, which accumulates in our body, cells, and in a postponed way weakens your system and is taking out energy and overloading organs.
Constantly busy, thinking about work, money, career, success, performance, searching for love, seeking the meaning of life…We all aspire to a state of satisfaction and "happiness". Not concerned about the consequences of our habits, behaviors which quietly and deeply root in our body. The words of the Dalai Lama that already certainly circled around the entire planet thousands of times, fully reflects my thoughts … Man actually sacrifices his health in order to make money and then he sacrifices money to recuperate his health. Doesn't it sound ridiculous? Of course it does, but most of us precisely live this way.
I can fully (unfortunately) admit I'm a perfectionist and if something is not exactly like I want it to be, I have a problem with that :D. I'm saying strictly about matters which impose myself. Seeking the aim didn't make any impression on me – accomplishments definitely yes. My character often didn't allow me to enjoy the little things, because I always saw another problem, there was always something that could had been done better, and certainly there was always something to worry about. I write it on purpose in the past tense, because I did want to change it. I've been working on it already for a while, but only now I feel that I am ready to enter a lot of changes in my current habits that have mixed up over thirty years.
"Challenges" lately have become extremely fashionable. People mainly use them to lose weight and to motivate themselves for physical activity. I throw myself a challenge, "take it easy" 🙂 Do not confuse it with "doing nothing" because I'm a very active person every day, having a fully scheduled week in advance and already having new plans on my mind but it's time to think about myself and assimilate more positive and healthy egoism… If you feel that you might need to make some changes in your lifestyle, my checklist can be found in the next "healthy" post 🙂 Stay tuned!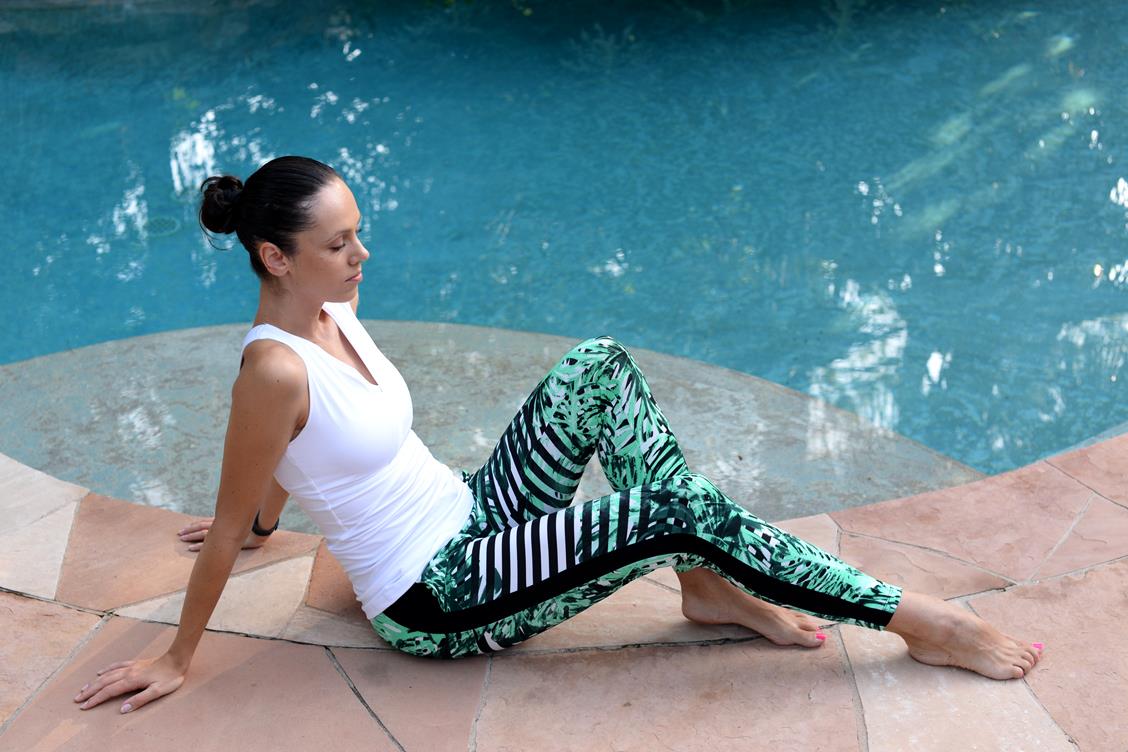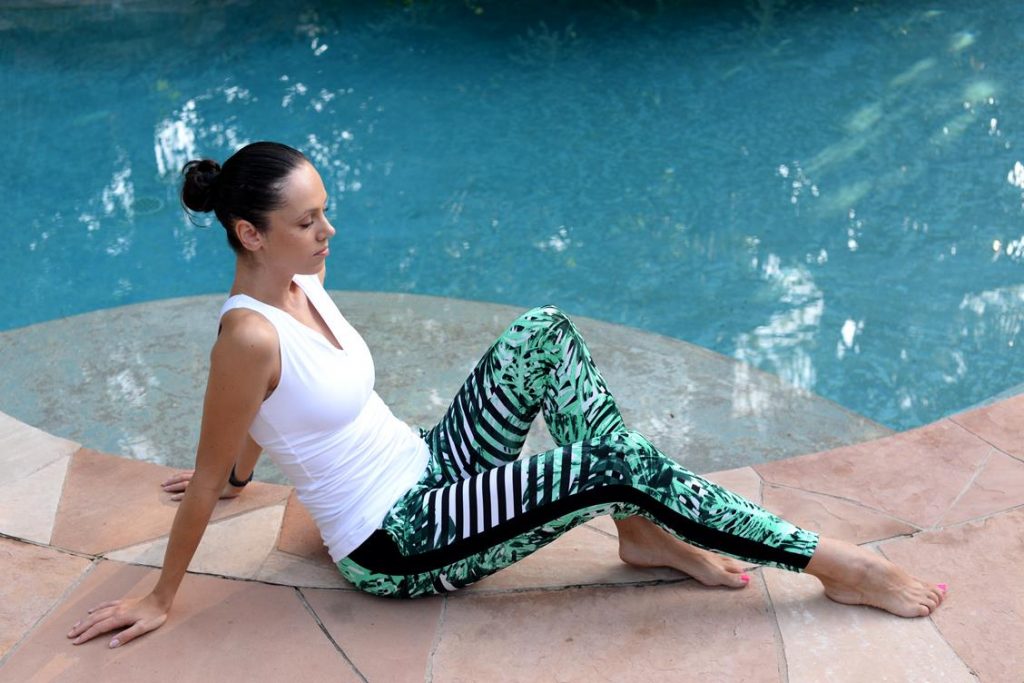 Zdrowa i szczęśliwa. Dwa niby proste słowa i tak często powtarzane w życzeniach i marzeniach. Najlepiej jak idą w parze… Osiągnięcie ich jednak niekiedy graniczy z cudem. Dla każdego definicja szczęścia jest inna lecz zdrowia… tu każdy ma taką samą. Mnie samej trochę zajęło dopłynięcie do przystani "szczęście". Można rzec 30 lat… No ale w końcu życie zaczyna się po 30-tce 😉
Szczęśliwa, czyli zadowolona z własnych wyborów, konsekwentna w swoich działaniach i usatysfakcjonowana w pełni z ich realizacji. W życiu prywatnym zawsze wiedziałam czego chcę i kogo szukam. To było nadzwyczaj trudne ale nie poszłam na skróty. Czekałam, szukałam, często z niecierpliwością ale do skutku. Mój Cudowny Dziadek zawsze powtarzał mi, że "trzeba wiedzieć czego się pragnie i tylko tego trzymać". Te słowa dźwięczą mi w głowie przez cały czas…
Ze zdrowiem to już trochę inna bajka… Zawsze mówiłam o sobie "żyję zdrowo". Jak się okazało, nie miałam o tym bladego pojęcia. Czasem w życiu musi wydarzyć się jednak coś, co tobą wstrząśnie, aby temat wywrócić do góry nogami. Nie piszę tych słów jako ekspert w temacie, bo daleko mi do tego etapu ale piszę je jako osoba w pełni świadoma.
Mój poziom wiedzy na temat spraw całkowicie podstawowych: na czym smażyć, jakich tłuszczy używać, jak ważna jest suplementacja organizmu, czym jest zakwaszenie żołądka, a czym zakwaszony organizm, jak to rozróżniać i na czym to wszystko polega, plus tysiące innych rzeczy, które poznałam w nie tak odległym czasie, był w zasadzie na zerowym poziomie. Nigdy jednak nie wgłębiałam się w temat podstawowy… Co jest tym najważniejszym czynnikiem, który wyniszcza organizm, osłabia go i często doprowadza do chorób, o których nie myślimy, dopóki nie dotkną nas osobiście w najmniej oczekiwanym momencie? Stres… Stres, który kumuluje się w naszym ciele, w komórkach, odkłada i osłabia ciało zabierając mu mnóstwo energii przeciążając organy.
Wiecznie zabiegani, myślący o pracy, pieniądzach, karierze, sukcesie, spełnieniu, posiadaniu co raz więcej i więcej, poszukujący miłości i sensu życia. Wszyscy dążymy do stanu zadowolenia i "szczęścia". Nie zastanawiamy się jednak nad konsekwencjami swoich nawyków, zachowań, przyzwyczajeń, które po cichu gdzieś się głęboko zakorzeniają. Słowa Dalajlamy, które już z pewnością okrążyły sieć i całą planetę tysiące razy, w pełni oddają moją myśl… Człowiek faktycznie poświęca swoje zdrowie, by zarabiać pieniądze. Następnie poświęca pieniądze, by to zdrowie odzyskać. Absurd, a jednak większość z nas dokładnie tak postępuje.
Mogę śmiało (niestety) o sobie powiedzieć, że jestem perfekcjonistką i jeśli coś nie jest dokładnie po mojej myśli, to mam z tym problem 😀 Mowie tu stricte o sprawach, które sobie sama narzucam. Dążenie do celu nie robiło na mnie żadnego wrażenia – osiągnięcie go, zdecydowanie tak. Charakter mój nie pozwalał mi często cieszyć się drobiazgami, bo zawsze widziałam w czymś jeszcze problem, zawsze było coś co można było zrobić lepiej, a już na pewno zawsze było coś czym należało się martwic.  Celowo piszę w czasie przeszłym, gdyż całą sobą zapragnęłam to zmienić. Pracuje  nad tym od dłuższego już czasu, lecz dopiero teraz czuję, że jestem gotowa wprowadzić dużo zmian w moich dotychczasowych ponad trzydziestoletnich nawykach…
Niezwykle modne stały się ostatnio tzw. wyzwania. Głównie dotyczą one odchudzania i aktywności fizycznej. Ja rzucam sobie wyzwanie "wrzuć na luz" 🙂 Nie mylcie go z "nic nie robię", bo aktywności i obowiązków codziennych mam co nie miara, a nowych planów jeszcze więcej 😉 Czas jednak pomyśleć o sobie i przyswoić nieco pozytywnego i zdrowego egoizmu… Jeśli poczujecie potrzebę dokonania pewnych zmian w swoim stylu życia, moją listę kontrolną znajdziecie w kolejnym "zdrowym" poście 🙂