Welcome to Life &
Family Coach
Institute
My name is Justyna Bukowska-Kania and I'm a founder of LFC Institute.
My Institute cultivates diversity and creativity for you – as my client – providing high-quality coaching trainings by elevating your skills for your professional and personal life.
I also certify through my Institute becoming life coaches. My learning process builds a happier future for yourself, your clients and family members.
I believe that positive thoughts generate positive feelings and attract positive life experiences.
And that's my mission. Life & Family Coach Institute is a place where my clients and students feel supported, respected and well-cared. My goal is to show you how amazing and powerful coaching can be and how much can you benefit from it – both – emotionally & intellectually.
Coaching is an irresistible tool! If used effectively, you can significantly improve yours, your beloved ones or your clients' lives.
For my clients: Are you crystal clear about your goals, your dreams? How do you manage stressful situations? Do you learn from your mistakes or are you afraid to admit them? What about your strengths? – do you recognize and use them each day? 
The way you think and react is the path to reach your goals and to increase your own engagement. As your personal and professional coach, I will help you to discover the right path – the one just for you. You will improve your satisfaction with daily life and boost your confidence about present and future. I will be with you every step of the way to develop and implement real-life, step-by-step action plan while working through emerging challenges. To learn more about individual coaching, click here.
For my students: To meet the needs of current transitions and uncertain times (I hear you, 2020) I developed a virtual life coaching program for you. It's intensive because of the accelerated timelines but you can make sure it will be an unforgettable experience! I will provide you with a know-how, share my experience and develop your skills to make you an effective life coach. I will guide you through the whole process and give you tools you can start with to interact with your clients. What's most important, I'll support you at every turn along this exciting path. This Professional Certification Program has been designed to launch your new life & business opportunities. To learn more about the virtual program, click here.
Thank you so very much for your trust!
Dr. Justyna Bukowska-Kania
Founder of LFC Institute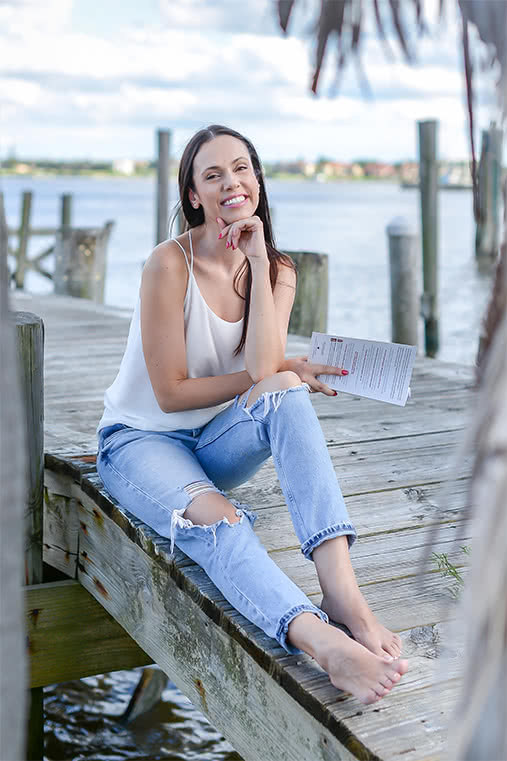 Are you able to spend enough time on self-development, thrive in career, do a great job parenting and stay sane through it all?
You may feel that you have to be at work in order to stay on top of things, but may sacrifice important time with your kids and spouse in order to do so. Are you familiar with those thoughts and feelings? It affects us all.
It can seem difficult to impossible to have it all… But with the right coaching tools which help make choices to pursue opportunities, you can successfully and meaningfully improve your daily tasks.
So, jump in and … elevate your
life vision with me!
Prospering in life & family is a matter of carefully combining professional responsibilities with home duties and family activities. Having decent time for our beloved ones, self-development and own passions can become quite challenging.
I believe that linking professional and personal life will accelerate most efficient results and that's my goal – to increase your positivity and efficiency, to bring your communication skills to the next level and at the same time to provide you with an exciting, flexible and rewarding new life opportunities.
meet me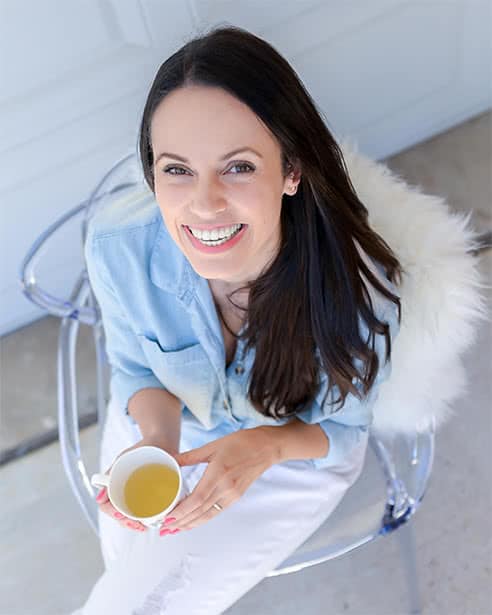 Dr. Justyna Bukowska-Kania
I'm a founder of Life & Family Coach Institute and an ICF accredited life coach. I love teaching and inspiring my trainees by increasing their communication skills.
For over ten years I engaged with many international corporations in Human Resources capabilities coaching employees to reach their optimum level. This inspiring experience sparked my interest in continuously enhancing my knowledge by pursuing a doctoral degree in Coaching & Mentoring.
In 2011, I began my life journey as an independent business owner and a personal coach. Growing professionally but at the same time joining the club of supermoms, I realized my dream of establishing the LFC Institute in 2017.
What makes my certification program stand out?
My passion and dedication to teaching
I've been teaching for over 12 years and I truly love it! My university students as well as corporate clients describe my classes as fun and innovative and at the same time have good mix between theory and practice. Click here to read testimonials.
Interactive live classes
You can learn online with me and still experience unique energy. I design my group courses for you to enjoy special atmosphere and share time as well as business ideas with amazing, highly motivated and curious people even if only met virtually.
Trust & Integrity
At my Institute I apply a high set of ethical and moral principles. I highly value my students' trust and openness during our classes. I keep everything strictly confidential. What we discuss in class, always stays in class.
Transparency
I've been working with my clients internationally for over a decade. I believe in transparency and openness. You won't experience any hidden cost or extra charges. Just direct communication and my full support.
Lifelong support
We stay in touch even after the course. I provide you with the full support to succeed and establish your new coaching career. If you have any questions email me at:
[email protected]
Certification & ICF Accreditation
My Certified Life Coach designation fully prepares and qualifies you to start your new coaching career.
To farther elevate my certification I'm in the process of obtaining the International Coach Federation accreditation which is the gold standard for all professional coaching programs.
get certified
I do not only certify. I equip my students with tools, knowledge and confidence to excel at their own business and personal vision.
What makes your
heart sing?
If you are ready to start your coaching sessions, want to become a coach or
have a question,
Contact me