Any person seeking a Professional Coach should consider themselves lucky to work with Dr. Justyna Bukowska-Kania!
As a client, I worked with Justyna for a period of six months on my personal development in the areas of professional business communication & interpersonal relationship building. From our initial meeting onward, Justyna provided insight in these specific areas that was timely, focused, & covered techniques which I could integrate immediately into my daily interactions with clients, coworkers, & peers. Each meeting was tailored to my specific needs & concerns. I always felt as though I had her undivided attention & never felt as though I was not learning about something that would help me grow into a more effective person in any professional or personal setting I may find myself in. Her approach is transparent, her methods are effective & sincere. Most importantly I am a better person for having had the experience of working with Justyna.
I would not hesitate to work with Justyna again. She is a consummate professional, & a wonderful person who is dedicated to her coaching clients career & personal development goals.
Carl Sperry – Strategy Manager
Justyna is a very dynamic coach who is able to create a fantastic atmosphere in her class. Also she is able to explain difficult issues in a simple and transparent way. Her positive energy affects every pessimistic person!
Arleta Maliszewska – Strategy Manager
Justyna was our coach in "The family closer together" program. She presented a very high level of subject matter and practical preparation during the workshops. She is a responsible, reliable and trustworthy person, who possesses a great deal of experience and competence in her actions. She carries out her work with the utmost diligence and dedication. Her conscientiousness, professionalism and individual approach were very highly rated in the assessment surveys by the beneficiaries of the final project. Outstanding performance!
Katarzyna Langowska – Project Coordinator
Justyna helped me to understand and discover myself. She taught me how to be a woman I always wanted to become. Her dedication is simply amazing! I knew she is an experienced and skilled coach but she is just so empathic and warm person. I never had a chance to meet a woman like her and I'm really grateful my friend recommended her to me. She changed my life vision! I'm a better person now. I live my life again. Thank you so much Justyna!
Karolina Ozog – Stay Home Mom of 4 boys
"

JUSTYNA WAS A WONDERFUL ASSET TO OUR POST-GRADUATE STUDIES ON INTERNATIONAL BUSINESS. SHE IS A SKILLED PRACTITIONER AT TRANSLATING THEORY INTO PRACTICE. SHE HAS A GIFT FOR COMMUNICATION AND THE ABILITY TO ARTICULATE DIFFICULT CONCEPTS WITH EASE. SHE IS ALSO VERY SENSITIVE TO THE NEEDS OF EACH PERSON AT HER WORKSHOPS. HER ABILITY TO CONNECT WITH EACH STUDENT, BY ADDRESSING EACH STUDENT'S UNIQUE TALENTS AND SPECIFIC NEEDS, IS ABSOLUTELY INCREDIBLE.

"
Amazing knowledge, experience and performance as a coach. Her workshops were completely full and the project was a one big success. I recommend Justyna as a high quality and skilled life coach. She is just an incredible coach and her positive attitude affects everybody.
Malgorzata Lewandowska – Director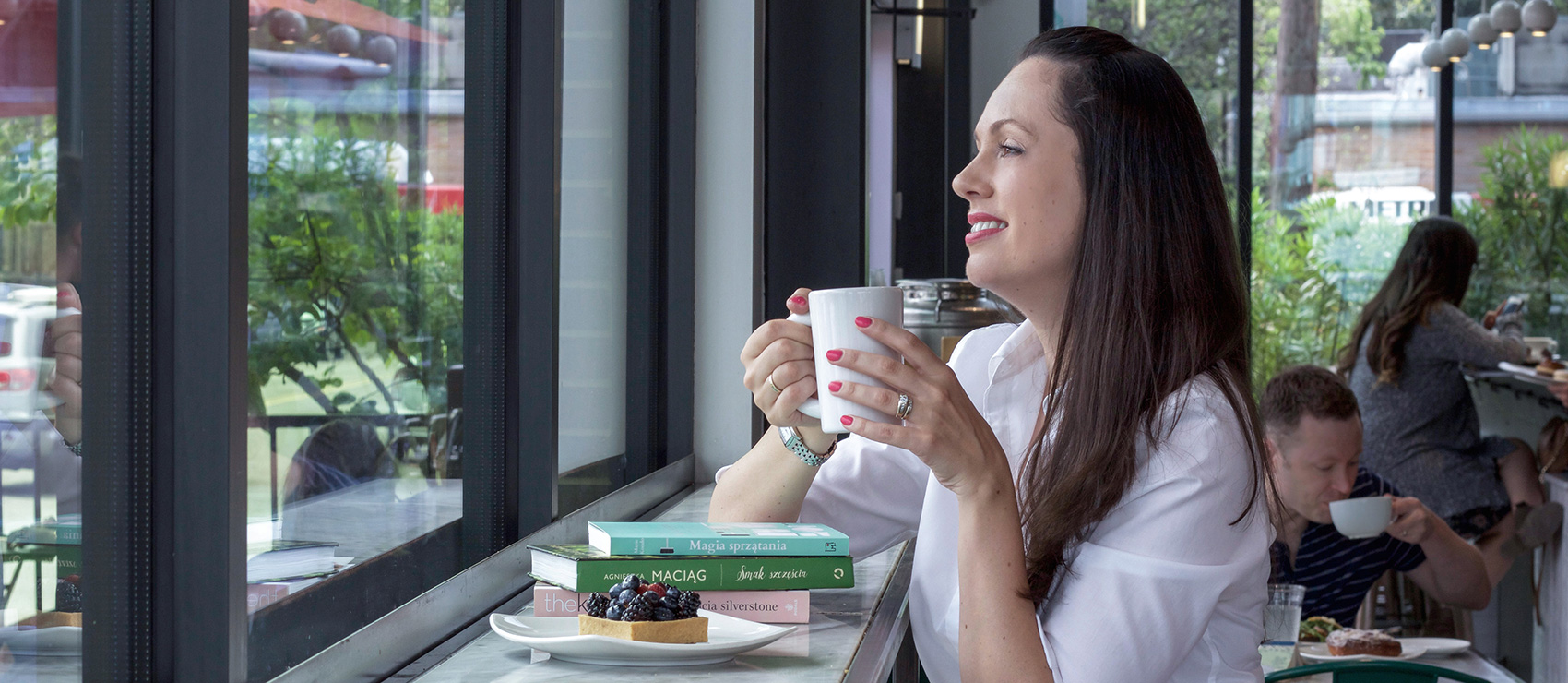 Justyna is one of the best people I have ever worked with. She is very creative and a great team player. She used to be my mentor for almost three years and I had a chance
to learn from her a lot. She is a highly effective coach. Her knowledge and passion to HR are admirable! Justyna is extremely focused on clients' needs as well as a hard worker and knows how to get things done. Any company, family or individual person will be lucky to have her on board!
Magdalena Stanek – Psychologist
We are all full of admiration for the spirited and professional lessons Justyna provided to our students as a coach. Her responsible approach in every area of our cooperation is highly appreciated! She is a very hardworking person and like to work with other people, always friendly and helpful. Her skills, qualifications and experience are extraordinary.
Bozena Zglinska – General Director
"

JUSTYNA IS AN INTELLIGENT, KIND WOMAN WHO WOULD NOT DISAPPOINT ANY PERSON OR ORGANIZATION SHE WORKS FOR. EXTREMELY RESPONSIBLE AND CARING PERSON.

"
As a father of three, I always felt I have to be the best dad to my kids, the strongest, the smartest, the richest. After Justyna's parenting workshops I realized I have to stop focusing on becoming a better person. I just need to be me and give my kids the best of me I already have. Thank you Justyna for this unforgettable experience. I felt after workshop that everybody in a room were enlightened and full of new energy! That was a real blessing for me and my wife.
Daniel Lewandowski – Engineer
Justyna is very conscientiousness, well organized and gets a phenomenal feedback from students attending her workshops. Always prepared and always in a great mood.
Malgorzata Grabus – Managing Director