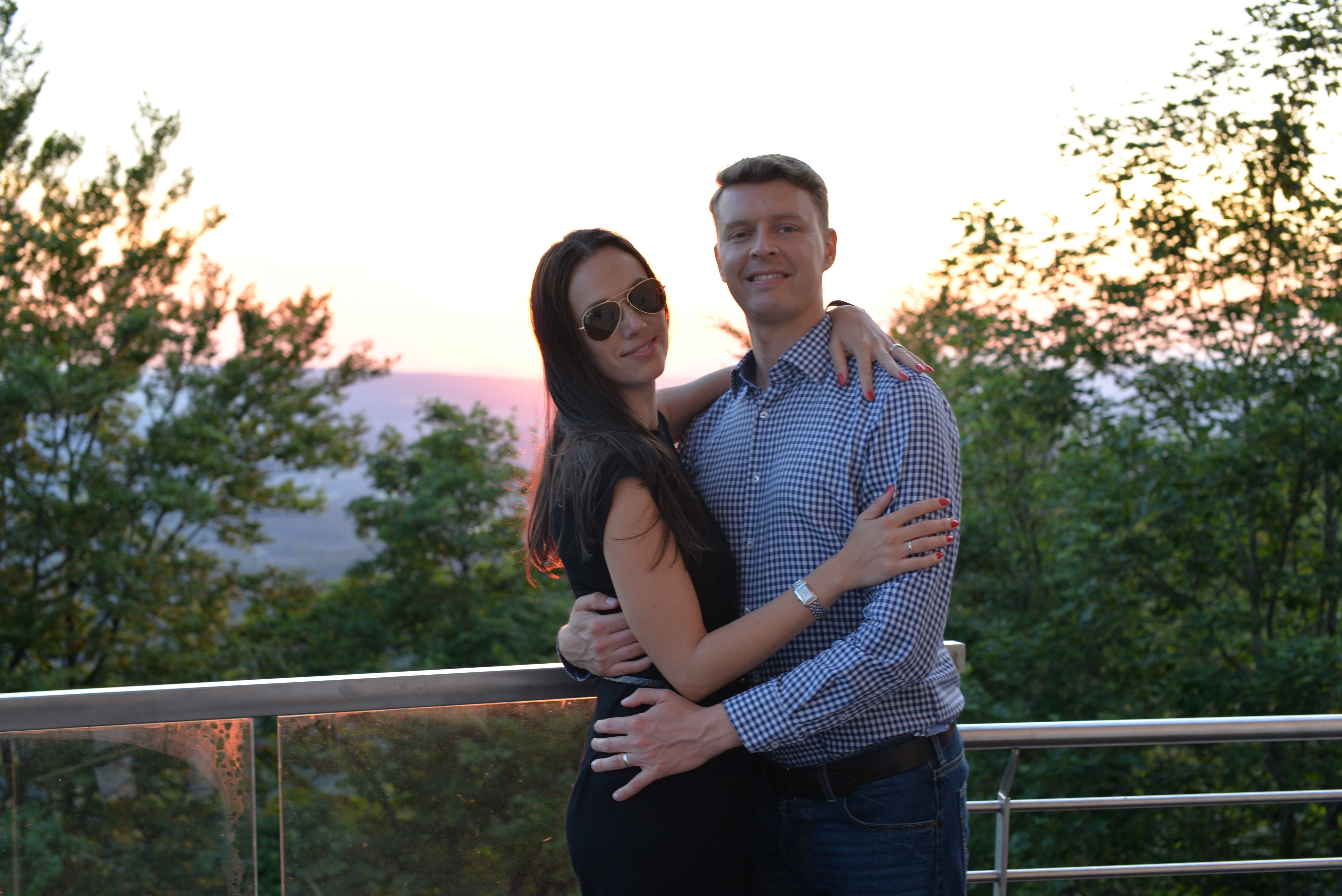 SWITZERLAND – just the two of us
Our second anniversary. My husband planned an amazing surprise for me and booked a fantastic hotel on the top of Zurich. Switzerland is very close to us and we are bound to Zurich, Zug and Basel because of family connections.
Since we have our baby girl that was a first time when it was just the two of us. We love spending time together, celebrating free time, no work, no phone calls, just nature and us. I wondered how is it going to be apart from our little sunshine for two nights but honestly she did really good with grandparents and we were able to focus only on us.
It's so true we are all so busy with work, new projects, every day home duties, etc… but if you want, if you focus, if you think about it you will always find a way to spend time just with your partner and devote full attention to him or to her. It's extremely important for every couple. Obviously we have one child now, not two or three which for sure makes it more difficult but even though don't look for excuses just find a way. Being together, having time for each other, talking, relaxing, walking, admiring amazing views and planning next trips it's priceless 🙂
If you ever plan a trip to Zurich I recommend you to stay in the UTO KULM hotel. Unforgettable impression! Very cozy, super clean rooms with amazing view, great bathtub and super yummy breakfast. To get there you need to leave your car at the parking lot and walk there through the forrest or take a train all the way from Zurich main station.
It's a very romantic place so just perfect for any special occasion or just for a surprise weekend with you better half 🙂
If you plan to stay in Zug which is pretty, restful and snug canton in Switzerland you can consider to stay in a very friendly and homely hotel named GUGGITAL. It's a three stars hotel. It's very clean, with a great customer service and absolutely fantastic view. The most impressive is a patio where you can have your breakfast or dinner and admire the beauty of Zug.
Both hotels have a fabulous view and you will love it.
We had a great time in Switzerland. Even though it was just a short weekend it was unforgettable time for just the two of us. To be honest… it really doesn't matter where you go. The most important is with whom 🙂 Like I mentioned before we are all busy with our everyday duties, work and family, but we can't forget about celebrating and enjoying the time just for each other. It's just a time to refresh your mind, relax and be together with your partner.
&
Nasza druga rocznica ślubu. Mój mąż zaplanował cudowną niespodziankę i zarezerwował piękny hotel w górach w Zurichu. Szwajcaria jest nam bardzo bliska ze względu na powiązania rodzinne, zatem bywamy w Zurichu, Zugu i Bazylei w miarę systematycznie.
Od momentu jak urodziła się nasza córeczka Celinka, nigdzie sami nie wyjechaliśmy. Uwielbiamy spędzać czas razem, cieszyć się wspólnymi chwilami, bez telefonów, pracy, tylko natura i my 🙂 Nie byliśmy pewni jak Celinka zareaguje na pierwszą rozłąkę z nami ale okazało się, że spędzając czas z dziadkami w Gdyni czuła się fantastycznie, a my mogliśmy spokojnie cieszyć się weekendem tylko we dwoje.
Wszyscy jesteśmy wiecznie zabiegani, zajęci powszechnymi obowiązkami ale nie możemy zapominać, aby w tym całym szaleństwie dnia codziennego poświęcać swoją uwagę naszemu partnerowi. Bez wymówek, bez pośpiechu, po prostu skupić się tylko na sobie. Z pewnością niektórzy czytając to zdanie pomyślą, że łatwo się mówi skoro mamy póki co tylko jedno dziecko ale pretekstów można szukać zawsze, a przecież nie o to chodzi i aż prosi się aby tu wstawić "dla chcącego nic trudnego" … 😉
Jeśli kiedykolwiek będziecie planować pobyt w Zurichu i chcielibyście przeżyć coś niezapomnianego, bardzo polecam wam hotel UTO KULM. Niezapomniane wrażenia! Hotel usytuowany jest na samym szczycie góry Uetliberg, z której roztacza się zjawiskowy widok na całe miasto. Hotel jest czyściutki, posiada bardzo przytulne pokoje, cudowny taras widokowy, na którym mieści się restauracja, a jedzenie jest przepyszne. Cudowne, romantyczne miejsce do którego możemy dojść pieszo lub dojechać pociągiem. Żaden samochód nie zakłóci nam na miejscu spokoju i ciszy 🙂
Gdybyście jednak planowali nieco dłuższy pobyt w Szwajcarii, gorąco zachęcam do odwiedzin kantonu Zug, który jest niezwykle urokliwym, spokojnym i eleganckim miejscem. Jeśli zechcielibyście zatrzymać się tam na noc, przemiłym miejscem jest trzygwiazdkowy hotel GUGGITAL. Przemiła obsługa gości i domowa atmosfera wyróżnia to miejsce, a przytulne patio z widokiem na jezioro Zug robi największe wrażenie.
Wspaniały czas spędziliśmy w Szwajcarii. Mimo, iż był on krótki, był niezapomniany. Szczerze mówiąc … to naprawdę nie ma znaczenia, gdzie jesteśmy – najważniejsze z kim. Jak wspomniałam wcześniej, wszyscy jesteśmy pochłonięci obowiązkami, pracą, rodziną, a wymówek przeróżnych można mieć wiele, jednak nic tak nie energetyzuje związku jak wspólnie spędzony czas i skupienie uwagi na naszej ukochanej drugiej połówce…
UETLIBERG – UTO KULM
ZUG
ZUG – BIOHOF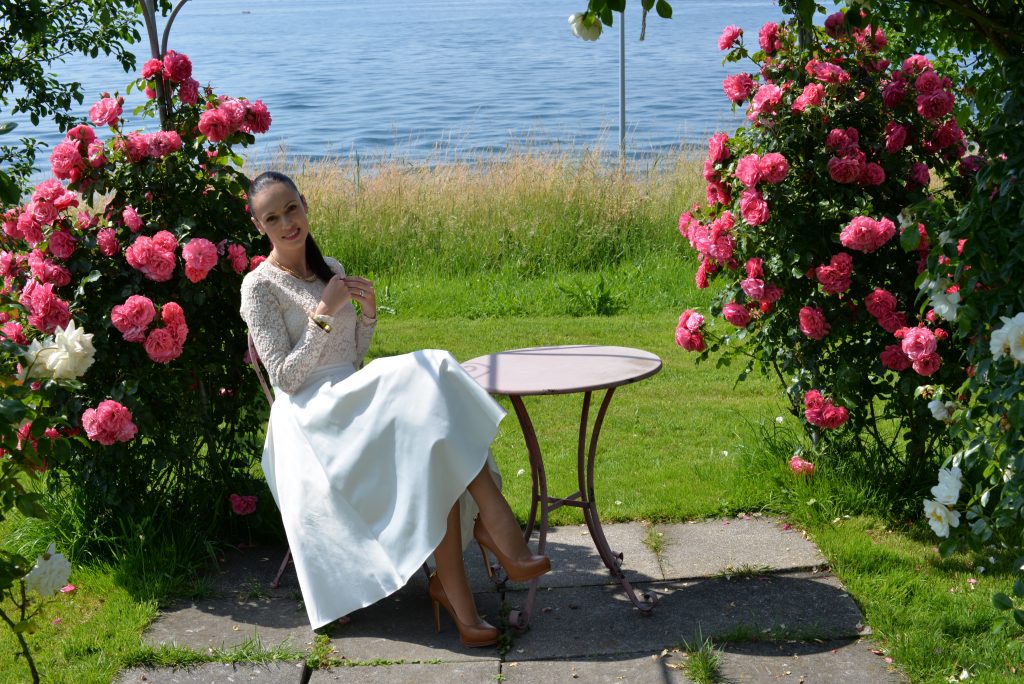 ZUG – GUGGITAL