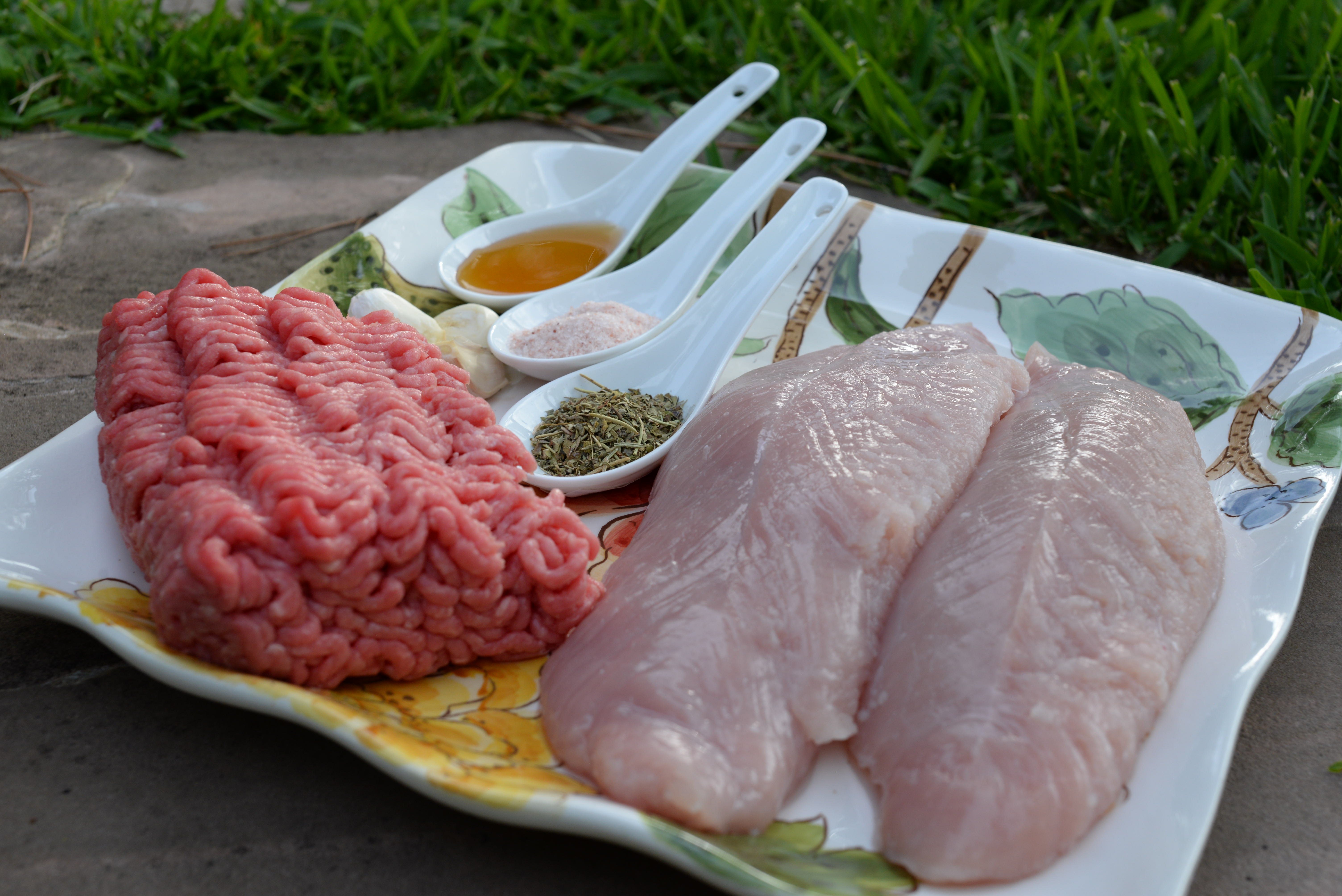 HOME MADE ORGANIC SAUSAGE
As you already know I'm a big fan of organic food. Healthy and nutritious diet is one of the most important concept for my family. It's so hard to find a real and good quality ham or sausages in the stores that I decided to make my own one. It's a very simple and super yummy recipe so I share it with you and I encourage you to try it. I promise you will love it! 🙂
Jak już wiecie jestem ogromną fanką żywności ekologicznej. Zdrowa, zbilansowana dieta, to jeden z podstawowych nawyków naszej rodziny i taka koncepcja bardzo nam służy. Od dawna mam problem ze znalezieniem prawdziwej, dobrej jakości wędliny nawet w sklepie ekologicznym. Postanowiłam zatem, że skoro nie można nigdzie znależć w pełni zaufanego miejsca, aby ją kupić, zrobię ją sama. Przepis, który podaję poniżej jest bardzo prosty i super smaczny. Zachęcam Was do wypróbowania go i ostrzegam, że go pokochacie 😉
Ingredients:
For 2 sausages
• 1,8lb of turkey breast
• 7oz of ground beef
• 1 tablespoon of raw natural honey
• 2 teaspoons of Himalayan salt (it's pink)
• 1 teaspoon of Herbes de Provence
• ½ of red pepper
• ½ black ground pepper
• ½ glass of cold boiled or spring water
• 3 garlic gloves
Składniki:
Na 2 kiełbasy
• 80 dkg piersi z indyka
• 20 dkg mielonej wołowiny
• łyżka miodu
• 2 łyżeczki soli himalajskiej
• 1 łyżeczka ziół prowansalskich
• ½ łyżeczki płatków chili
• ½ łyżeczki pieprzu czarnego
• ½ szklanki zimnej przegotwanej wody
• 3 ząbki czosnku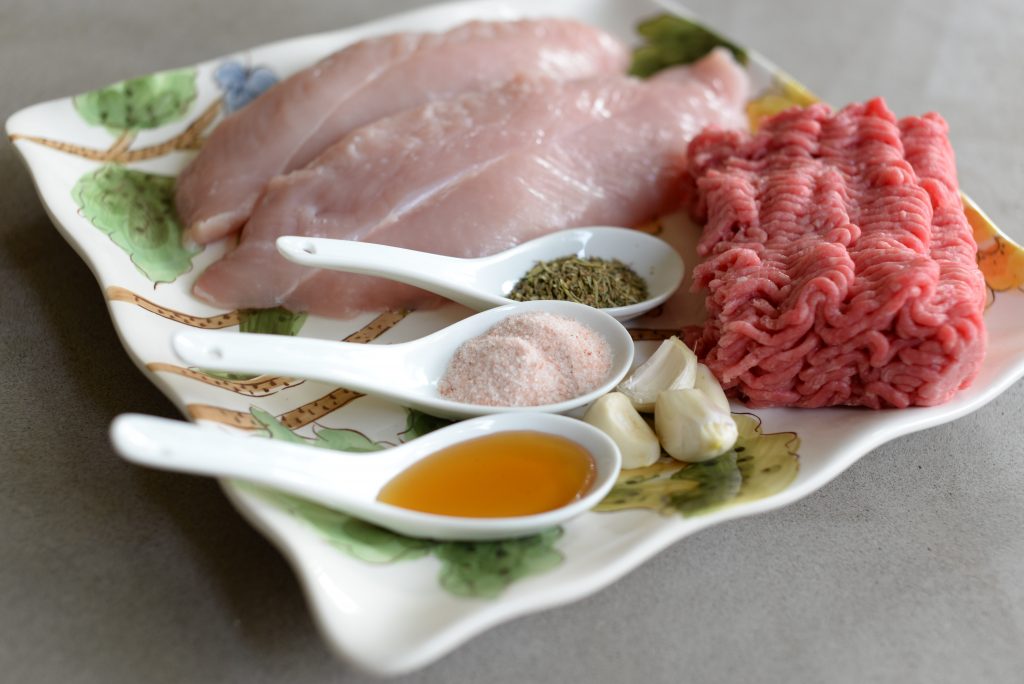 Directions:
Step 1: Wash turkey breast and cut it into small pieces.
Step 2: Stir turkey, beef, honey, salt, herbs and peppers in a bowl.
Step 3: Leave it in a fridge for 12 hours.
Step 4: Add water, crushed garlic and stir everything together into smooth consistency.
Step 5: Add the mixture on the bottom of two storage freezer bags, shape it into rolls and cover it around with plastic wrap. The sides of both rolls tie with string to avoid water to get inside.
Step 6: Place both rolls into a pan with cold water and cook it for 1,5 hours in 160ºF. Do NOT boil!
Step 7: If you serve it warm I recommend it to serve it with horseradish or beetroot but it also tastes awesome on the sandwich with tomatoes, cucumber and lettuce! We usually eat it cold as regular daily ham.
Bon Appetit! 🙂
Sposób przyrządzenia:
Krok 1: Mięso z indyka umyć i pokroić w drobną kostkę.
Krok 2: Połączyć z mięsem mielonym z wołowiny, solą, ziołami, płatkami chili i pieprzem.
Krok 3: Odstawić do lodówki na 12h.
Krok 4: Dodać wodę i czosnek przeciśnięty przez praskę. Dokładnie wyrobić masę.
Krok 5: Przełożyć masę na spód dwóch torebek do zamrażania i uformować z nich wałeczki. Każdy dodatkowo owinąć folią spożywczą, a boki obwiązać sznurkiem tworząc paczuszki podobne do cukierków.
Krok 6: Kiełbaski ułożyć w garnku, zalać zimną wodą i parzyć przez 1,5h w temperaturze 70ºC. NIE gotować!
Krok 7: Gotowe kiełbaski podawać na ciepło z chrzanem lub ćwikłą albo na zimno w formie wędliny do kanapki.
Smacznego 🙂