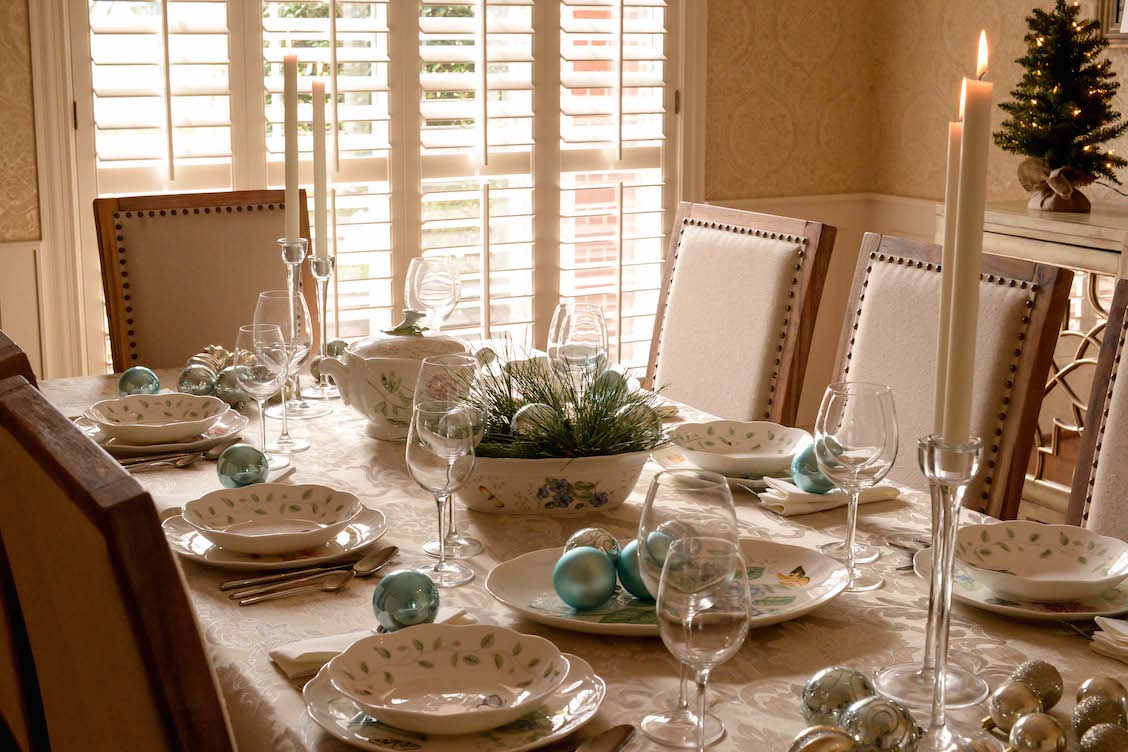 CHRISTMAS TABLE IN THREE SCENES
Christmas is a special time in many respects. It's a time spent with our closest relatives,  next to the Christmas tree and… by the table. Poland is famous for its extraordinary Christmas tradition, and Christmas Eve supper, is a moment that we are waiting for all through the year.
In our family, we spend the Christmas Eve very traditionally. We commence preparations  for about 10 days before, preparing sourdough for the borscht, next we make ravioli, dumplings, we prepare the menu for three entire days of Christmas. Before the supper on 24th December, we sit at the table when the first star appears on the sky, that is around 6 p.m. and we celebrate it for a few hours. We give each other our best wishes, we share special wafer when exchanging Christmas greetings, relish Christmas tastes, sing Christmas carols, and conversations by the festive table have no end. Yes, I love this time more than anything else in the world!
And so the Christmas Eve table is a relevant aspect of the entire Christmas. I love to bedeck it and to conjure various surprising decorations up on it. So, today I have prepared for you three inspiring scenes of the table for tomorrow's supper. In each of them I used the same tablecloth which was made-to-measure. I wonder which one is the best for you…?
First scene – classic
Simple white china, silver additions in combination with old gold and garden-fresh twigs 🙂
Scene two – energizing
The same classical white china in combination with the crazy shade of pink, manifested the Christmas Eve table in the brand new and modern scene.
Scene three –  entitled "Spring in the winter time"
So, the way it is here in Texas. For the Christmas Eve there will probably be 27 C degrees, so colours of the spring and summer aren't unfamiliar to us during the winter months. Flower china with the light blue accent as the leitmotif can also nicely appear on the Christmas Eve table.
Irrespective of colouring, china and additions, I wish you a beautiful and full of love Christmas Eve supper spent in the midst of your closest.