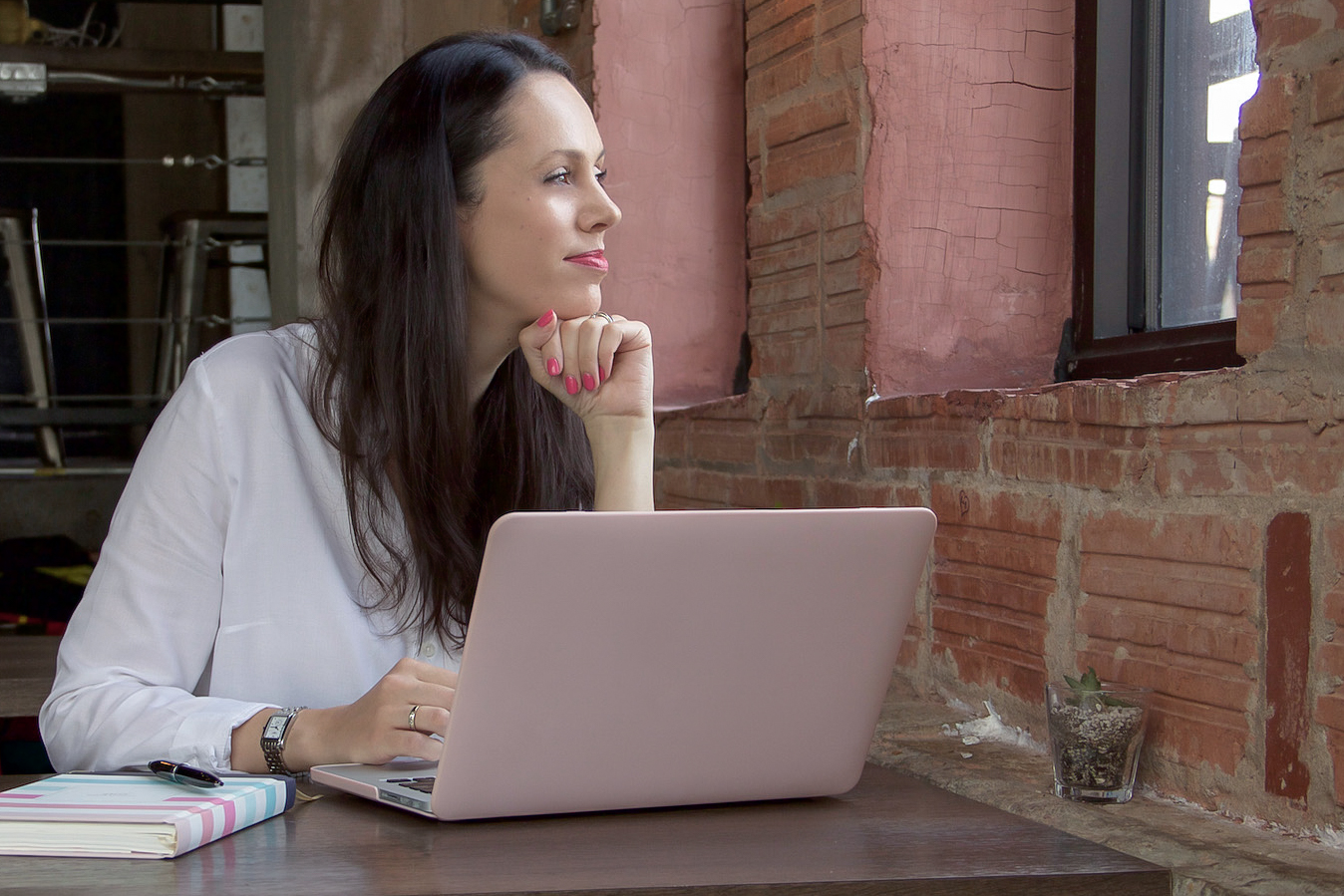 BECAUSE I CARE ABOUT YOU
Congratulations guys! Well done! Awesome job! …
Merry Christmas! Enjoy your time with the family! Happy Holidays! …
Short emails, quick messages via social media or text. We do appreciate all of them! But they are instant and as quickly as we get them, we lose them in tons of other emails, messages, etc…
Before I got kids, frankly speaking, I used to do the same. It was the fastest way to tell somebody I care and I do remember about them. After having kids, something has changed… I started to appreciate if somebody put in an effort, time and engagement. I realized how important it is to teach our children "caring". Caring for each other and caring for others. It's about putting more time and intention in little things.
First Christmas, when our first daughter was born I decided to prepare special cards with our family pictures on it. You need to understand how amazing and surprising it was for our family and friends in Europe, because oversees sending personalized card is not so popular, yet. Here in US it's a different dimension! 🙂 Almost everybody does it!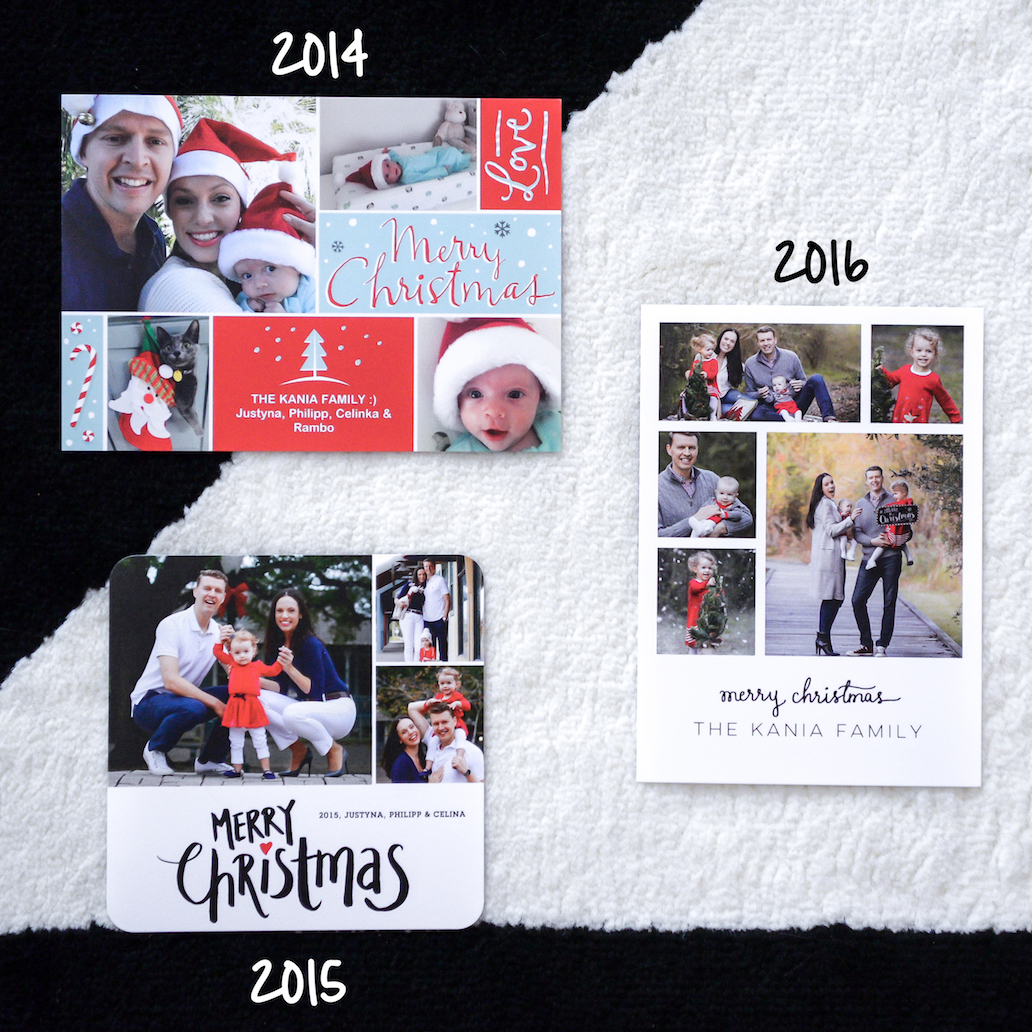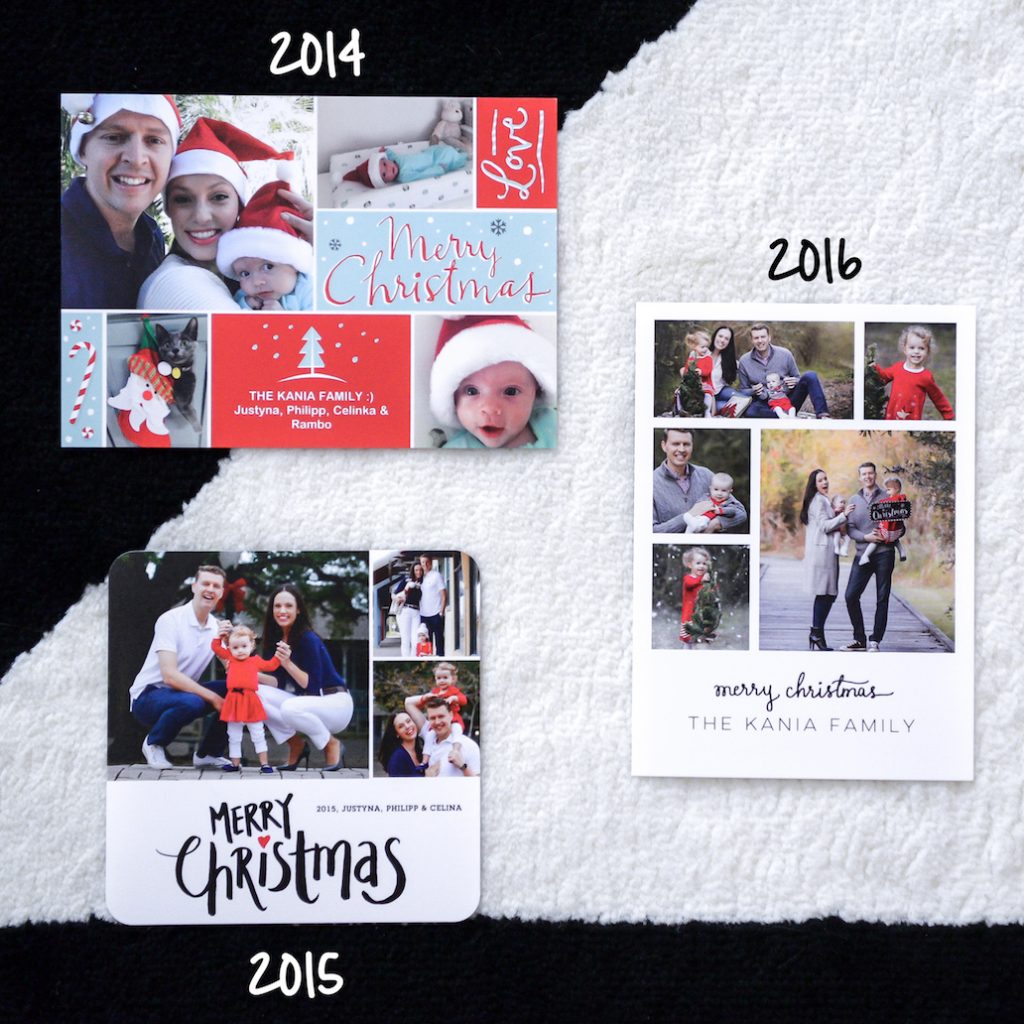 I took a few cute pictures of our little family with my cell phone and included them into a postcard. It was an absolute hit and everybody loved it! This holiday season we talked much more via phone and Skype even with friends which we haven't heard in a while! But the impression of the cards urged them to call us 🙂 Since then I knew that we're going to prepare Christmas cards every year.
That Christmas, Santa Claus was very generous and made me happy with a dream camera. Since then I started to learn and enjoy better quality of photography. As you can imagine, our next Christmas card was even better because of enhanced pictures. Again everybody loved it and I'm so happy I started this as a tradition in our family because now, more and more of our friends and family members do the same!
After that holiday season I started using a convenient online system to order all seasonal cards, birthday & baby shower invitations and greetings. I just love it! It's simple, beautiful, and easy to use and the result is a stunner!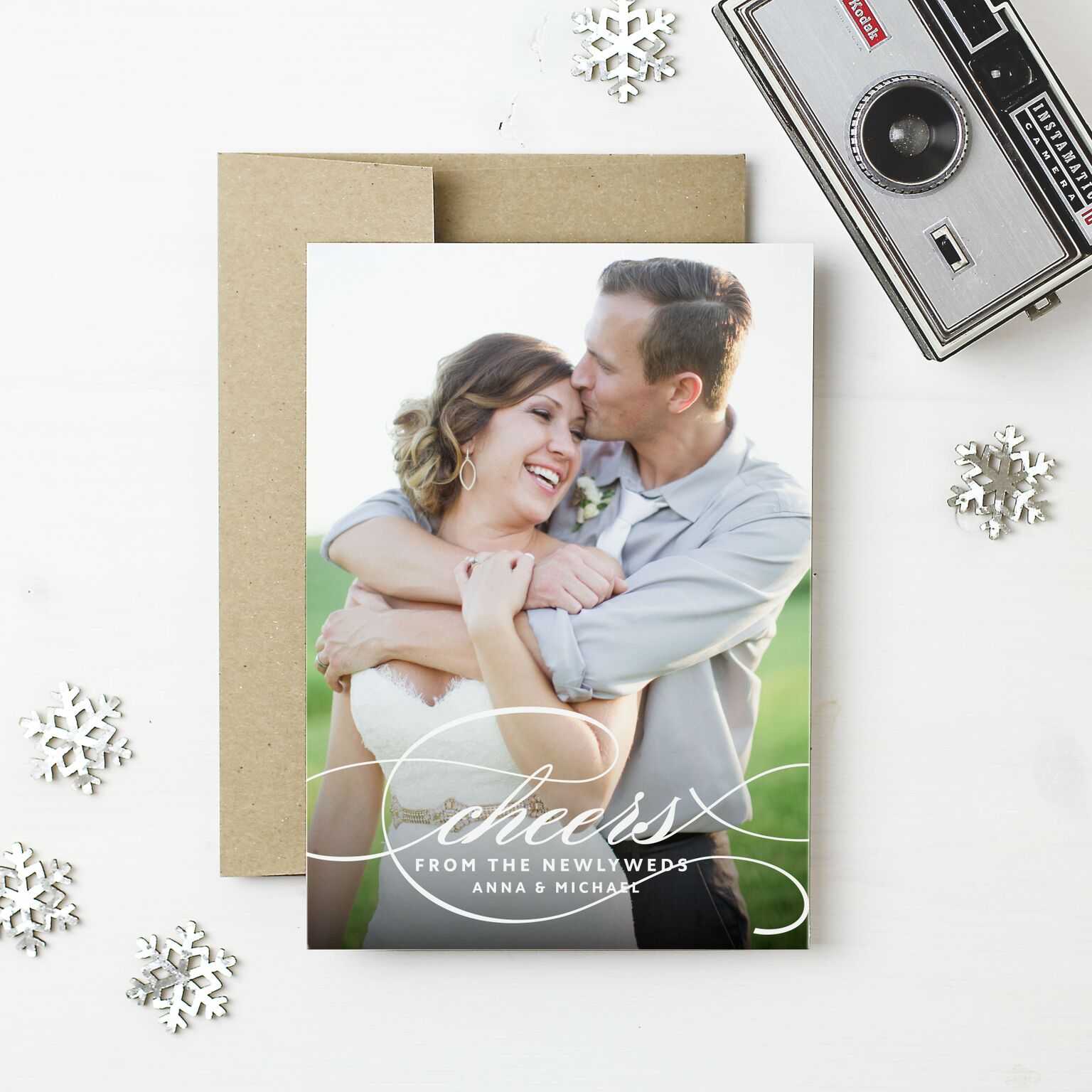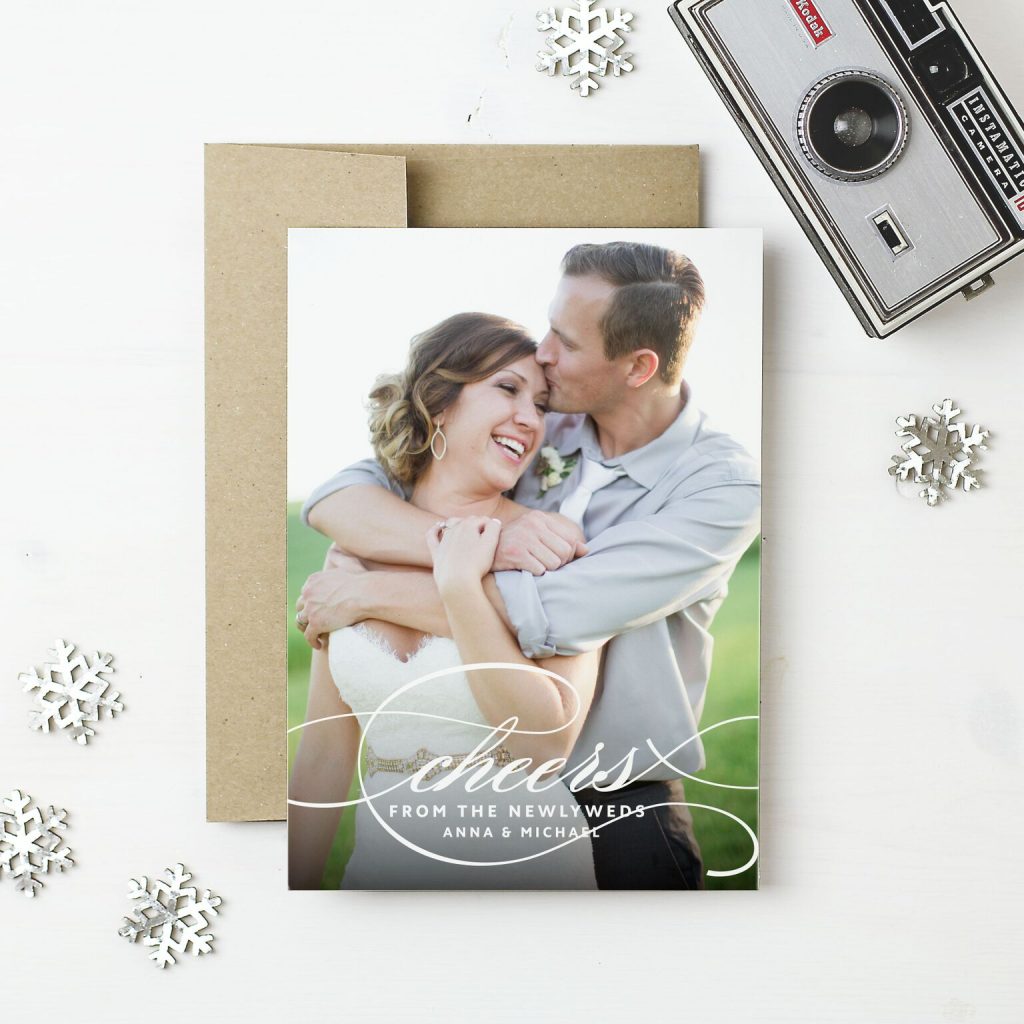 My new favorite brand is Basic Invite. They offer tons of amazing products from basic birthday invitations to glamorous wedding announcements and even business products for your company. What I like the most about Basic Invite is that they have almost unlimited colors to choose from and you can get custom printed samples of each product you desire to order! They also give you hundreds of ideas and inspiration for free! Even if you don't have any pictures, you can still design wonderful products using their templates.

When I choose any website to order anything online I only choose those which are "user friendly" because that's what really matters during the ordering process. Their website is beautifully designed and so easy to navigate. I can't wait to order my cards for this Christmas season and my business cards with my new logo on it. So exciting!

If you're looking for a fun and full of ideas online space to purchase the beauty of paper products, check out Basic Invite because they really care… they care about their customers and their quality. I care about my beloved ones so… we're a perfect match! 🙂 I'm more than sure you will be, too!
SaveSaveSaveSaveSaveSave
SaveSave
SaveSaveSaveSave
SaveSave
SaveSave