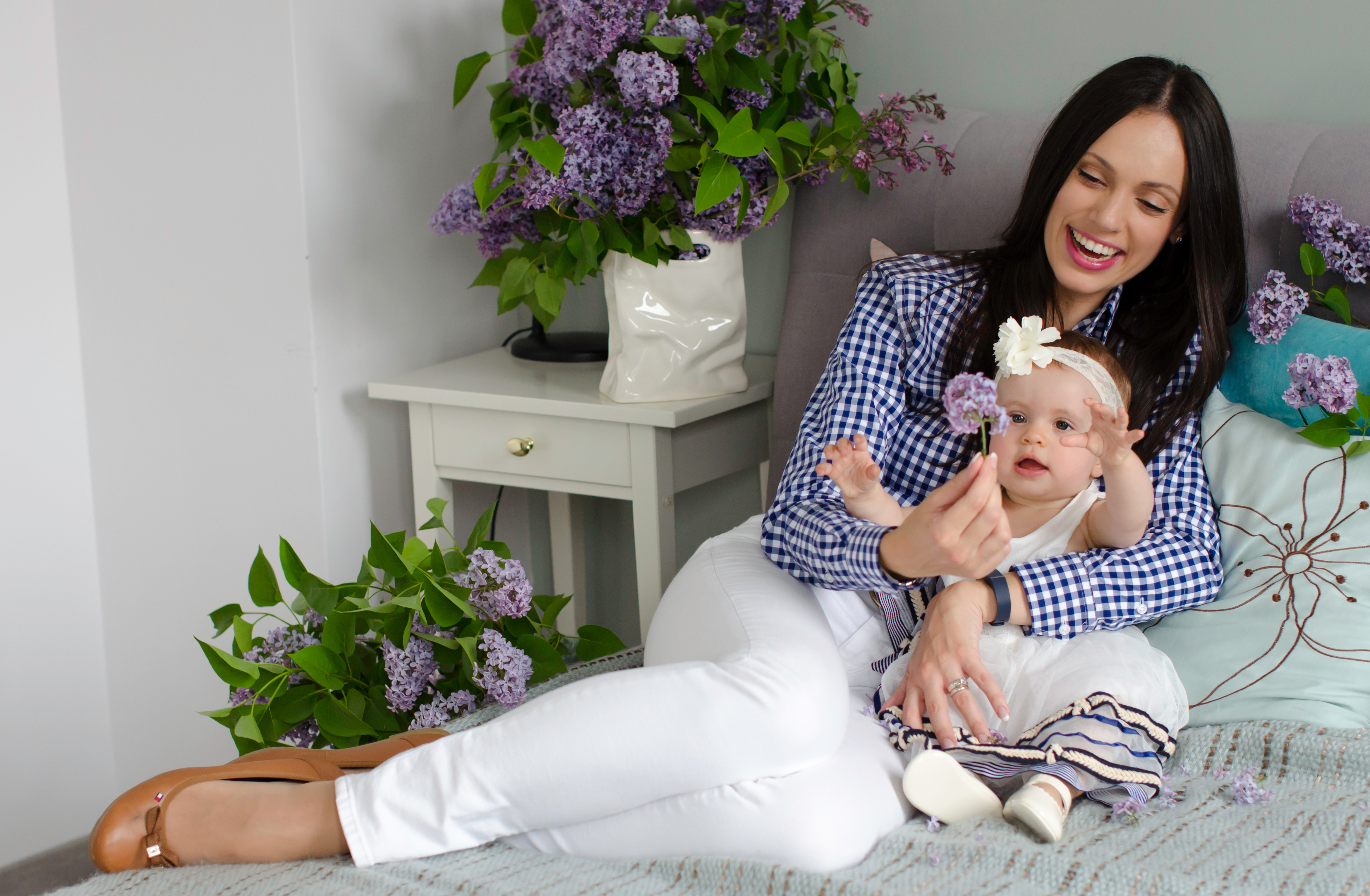 MOTHER'S DAY!
Mother's Day is a very special day for all moms and their children. I'm so excited to celebrate this day not only with my amazing super star Mommy but also me as a first time mom!! 🙂 In Poland Mother's Day is on a fixed date every May 26th not like in US and many other countries the second Sunday of May. I can say I'm lucky to celebrate Mother's Day twice a year though 😉
My friend Agnes and I decided to prepare a special photo session for this occasion. She also is a blogger mom (www.spodkocyka.pl) and has a lovely son Nicholas who is only five weeks younger than Celina and you can see them together on pictures below! 🙂 That was our first photo session with two kids and to be honest it was more difficult than we expected LOL! We had so much fun but it was also lots of work.
I wish all of you incredible moms all the best and lots of wonderful moments with your lovely children! You can see the outcome of our work below. Enjoy! 🙂
&
Dzień Mamy to dzień niezwykły i bliski sercu zarówno wszystkim mamom, jak i ich pociechom. Jestem niezwykle szczęśliwa, że w tym roku mogę cieszyć się nim z moją absolutnie najcudowniejszą na świecie, ukochaną i nadzwyczajną Mamą Elżunią oraz z moją córeczką Celineczką, gdyż od tego roku, to również moje święto! 🙂
W Polsce jak wszyscy wiecie celebrujemy ten dzień zawsze 26 maja, natomiast w Stanach i wielu innych krajach dzień ten wypada w drugą niedzielę maja. Jest to zatem święto ruchome. Oznacza to, że szczęściara ze mnie, bo Dzień Mamy mogę obchodzić dwa razy w roku 😉
Z tej właśnie cudownej okazji zorganizowałyśmy z moją przyjaciółką Agnieszką, która też jest blogującą mamą cudnego Mikołajka (www.spodkocyka.pl) sesję zdjęciową. Szczerze mówiąc był to dla nas pierwszy sprawdzian naszych umiejętności organizacyjno-fotograficznych, gdyż nigdy wcześniej nie robiłyśmy zdjęć dwójeczki na raz. Nie ukrywam, iż łatwo nie było… Skoordynować dwoje dzieci aby w tym samym czasie chciały się spojrzeć w obiektyw lub uśmiechnąć jest prawie niemożliwe 🙂 haha
Poniżej możecie zobaczyć efekt pracy twórczej wsród naszych słodkich stworków i pięknego majowego bzu 🙂
Wszystkim mamom życzę z całego serca najpiękniejszych relacji z Waszymi pociechami i miliona uśmiechów od nich, bo to właśnie one rozgrzewają nasze serca w pełni i oddalają wszelkie troski na drugi koniec świata 🙂
HAPPY MOTHER's DAY!!