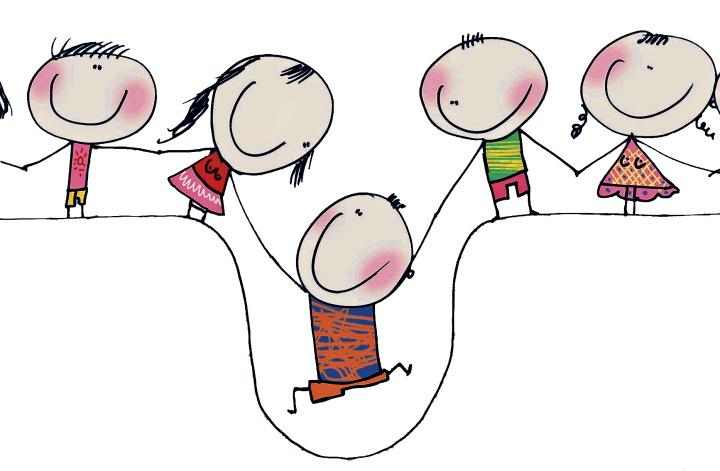 SOCIETY SHAME
A kind of shame has integrated into our Polish society. It's applied strictly to my beautiful Polish country… There are so many differences between US and Poland. But the biggest thing I see every day is the mentality.
Houston is a huge city. Polish church is an hour away from us so we don't drive there every Sunday. Living so far away from my own country is very hard and I do need to feel the Polish atmosphere at least once a month. However, we discovered a great Catholic Church close to our house. It's an American Catholic Church with amazing energy and feeling. The service is even longer then in Poland but what surprises me every time we go there are much more people attending the mess, they are happier when they pray and sing, more young people are involved in the service and generally everything comes across more natural. Teenagers coming with parents, praying, sometimes even playing music, receive Communion and showing real and warm feelings to mom or dad. That is something what I've never seen in Poland where it's a shame to show feelings, to hug mom or hold her hand. I could never understand why but that's how it is. I am really sad about this, but this shows me how important it is to teach our kids to show emotions and feelings and never be embarrased of it.
When I was pregnant there was not even one day here in US without someone who asked: how are you, when is your due date, is it a girl or boy, you look beautiful, congratulations. This is so incredible behavior! That's something what you can't experience in my beautiful country. Everybody is rather introverted and they prefer rather not to talk to people who they don't know well.
Anyways, I do appreciate it I have a possibility to spend the part of my life in such an open and friendly society here in US and this is a great lesson showing me how to educate our kids to be more open and empathetic 🙂
&
Pewien rodzaj wstydu wpisany jest w nasze społeczeństwo. Tylko czy można go nazwać wstydem ogólnym? A może jednak dotyczy to stricte naszego pięknego polskiego kraju…
Houston to ogromne miasto. Z jednego krańca na drugi, przejazd zajmuje około dwóch godzin. Nie w każdą zatem niedzielę jesteśmy w stanie udać się do polskiego kościoła, który oddalony jest od nas o ponad godzinę jazdy autem. Mieszkając tak daleko od własnego kraju, mam potrzebę poczuć atmosferę polskości chociaż raz w miesiącu. Jednakże niedaleko nas jest wspaniały kościół katolicki lecz amerykański. Początkowo nie mogłam się do niego przyzwyczaić, ale im dłużej tu jesteśmy, tym jest nam bliższy…
W poprzednią niedzielę udaliśmy się całą rodziną do tej właśnie świątyni. Miałam bardzo nostalgiczny nastrój tego dnia i dużo krążących myśli w głowie. Siedzieliśmy tym razem z tyłu, gdyż wszystkie miejsca były już zajęte. Kiedy ksiądz wszedł na ołtarz, przywitał się ze wszystkimi, a wszyscy dookoła przywitali się z sobą nawzajem… odwrócili do siebie, podali rękę, wymienili krótkie zdania. Tak jest za każdym razem. W tę niedzielę szczególnie urzekło mnie kilka zachowań młodzieży, która nie wstydzi się uczestniczyć we mszy świętej, a co ważniejsze, jest na niej, bo tego chce. Każdej niedzieli grają i śpiewają młodzi ludzie i jak się okazuje, ku mojemu wielkiemu zdziwieniu, są to wolontariusze, którzy zgłaszają swoją chęć uczestnictwa i pomocy podczas mszy.
Najbardziej jednak wzruszają mnie chwile, kiedy widzę nastolatków lat 12-17, którzy potrafią podczas przekazania sobie pokoju lub po mszy ucałować własną mamę w policzek lub w rękę, przytulić oraz spojrzeć z miłością i wdzięcznością w oczy. Niezależnie od płci! Jest to coś, czego ja z naszej polskiej rzeczywistości nie znam. Nie myślcie sobie, że kościół katolicki tutejszy, to gospel lub bardziej koncert niż msza. Nic bardziej mylnego. Tutejsza msza trawa zawsze 1h i 15min, kazanie jest zdecydowanie dłuższe niż w polskim kościele, a akcentów muzycznych jest tyle samo. Jednak ta atmosfera! Ta prawdziwość, to przekonanie…
Kościół pęka w szwach. Ludzie przychodzą, bo chcą. Nie myślcie sobie, że chcę tu kogoś nawrócić 😉 bo to zupełnie nie moja myśl przewodnia dzisiejszego wywodu. Każdy sam wewnętrznie wybiera drogę. Ja wybrałam taką i dobrze mi z nią ale… Ten brak wstydu, ta łatwość okazywania uczuć… można by się pokusić o mądre nazewnictwo "inteligencja emocjonalna" i może ono nawet tu pasuje. Przekłada się to oczywiście na relacje codzienne… Ilekroć weszłam do sklepu choćby spożywczego będąc w ciąży, za każdym razem ktoś się uśmiechnął, pogratulował, zapytał o płeć dziecka, termin porodu. W Polsce byłam przez ponad miesiąc w trakcie ciąży i nie zdarzyło mi się to nawet raz… Odnoszę też niemylne wrażenie, iż moje raczej pogodne usposobienie, które w sposób naturalny wytwarza uśmiech w stosunku do drugiej osoby (choćby w windzie lub kolejce po bułki), odbierane jest w Polsce jak szamański zamach na człowieka 😀
Jakby to było cudownie gdyby w naszym kraju zapanowała taka zwyczajna ludzka życzliwość…
Świat wtedy naprawdę wygląda inaczej i nawet podczas najbardziej pochmurnego dnia, ktoś gdzieś potrafi taki dzień rozpromienić.
Picture source/źródło: www.czlowiekszczesliwy.pl 🙂