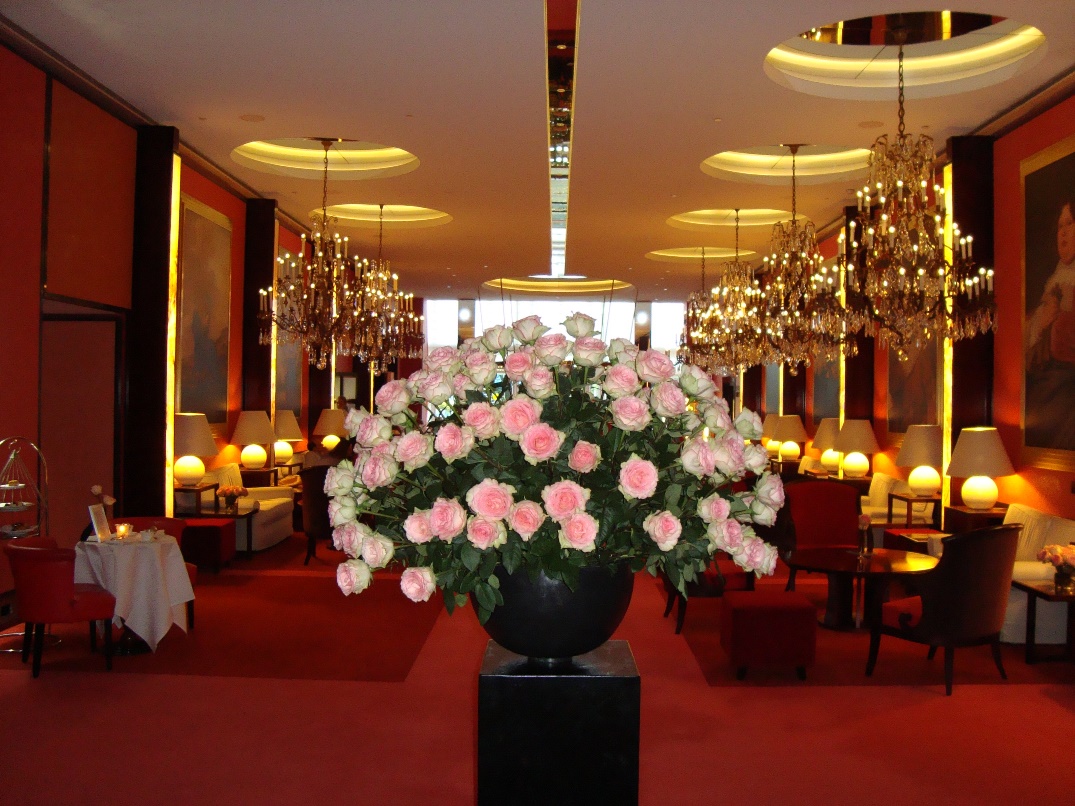 ENGAGEMENT STORY
Engagement is a very magical moment. The most wonderful is when it's a surprise. It's exactly three years today since our engagement, and we're already married for more than two years … We still go back to that time and think about it fondly. However, it was close the engagement would not happen…
At that particular time, we worked in two different countries. I had a lot of work. I used to work 12h a day and in my "free time" I was working on my doctoral thesis … There was no strength. The body refused to obey. I got really sick…
We saw each other every weekend. Once in Gdynia, once in Rotterdam. It was my turn to fly to Netherlands. Philipp was so disappointed when I told him on Skype that I will probably not come this time. I asked him to change reservation and come to Gdynia. I can only imagine what was going on in his head, because this weekend he planned for over a month! I do not really know how he persuaded me, but eventually after two days of my husband making some extremely therapeutic arguments and a slightly better feeling, I decided to gather to the airport on Friday afternoon.
An hour before departure I called Philipp with some surprising news …
Me: "Honey, the airport announced the bomb alarm and it is closed. Probably all evening flights will be canceled. Tomorrow it's not worth coming, because on Sunday I have to go back."
Him: silence ……..
Me: Hello darling, are you there ??
Him: Oh nooooo! (very devastating voice)
Me: Honey, it's just one weekend. I'll definitely see you next weekend! I'll call you in an hour and let you know how the situation looks like. They told us to wait an hour for a final decision about today's departures.
I think it was really a miracle, but ultimately the three planes took off that day and my flight was in those three! You can imagine the happiness in the heart of my husband. He was so happy and excited to finally see me at the airport 🙂
The next day I felt a bit better but I was still weak. It was beautiful fall weather and we both really didn't want to sit at home all day long. Philipp suggested to go for a walk in Amsterdam, which we had been planning it some time ago. I fell asleep in the car as a child on our way from Rotterdam to Amsterdam. I was woken by gentle tapping on the glass by an elderly gentleman who looked like a nineteenth century English gentleman. I thought for the first second, that it's a daydream but that was happening for real. It turned out that we arrived at the Hotel de l'Europe in the center of Amsterdam and we were supposed to stay there for one night as of Philipp's little surprise. When we entered the apartment which he booked and saw all of those amazing roses all around, I had a quick thought that it might be an engagement weekend but everything happened so fast that I didn't even have time to think. However, my main thoughts were "God, how do I look like??!" Luckily, I was wearing a warm woolen dress, which didn't bring shame 😉 We freshed up and went downstairs under the pretext of dinner in the restaurant. There was a table waiting for us but… on a boat! Beautiful boat with a captain on board and a wonderful Diva singing our favorite Frank Sinatra song. What happened later, you can guess, and the pictures themselves tell the story…
Sometimes life is tricky but then pleasantly surprising… 🙂
&
Zaręczyny to bardzo magiczny moment. Najcudowniejszy jest wtedy, kiedy jest z zaskoczenia. Dziś mijają dokładnie trzy lata od naszych zaręczyn, a my już ponad dwa lata po ślubie… Nadal jednak często wracamy do tego czasu z mężem i wspominamy go z rozrzewnieniem.  Mało jednak brakowało, aby do nich nie doszło…
W owym czasie pracowaliśmy w dwóch rożnych krajach. Miałam mnóstwo pracy. Projekt nakładał się na projekt, terminy goniły, pracowałam po 12h na dobę, a w "wolnej chwili" obrabiałam taką tam sobie pracę doktorską… Nie było siły. Ciało odmówiło posłuszeństwa. Niestety taka moja uroda, że jak się już rozchoruję, to z pompą. Kaszel, katar, gorączka, ból głowy, stawów, oczu, mięśni i brak sił.
Widywaliśmy się z mężem w owym czasie co weekend. Raz w Gdyni, raz w Rotterdamie. Nadchodził czas mojego wylotu, a ja nieprzytomna. Filip był tak przerażony moimi słowami na Skypie, że chyba nie przylęcę tym razem, że pewnie wydawałoby mi się to dziwne, gdybym lepiej kontaktowała 😀 W owym czasie odebrałam jego zmartwienie po prostu jako obawa o stan mojego zdrowia… Poprosiłam, żeby zmienił rezerwację i przyleciał do Gdyni. Mogę sobie tylko wyobrazić co działo się w jego głowie, gdyż ten weekend planował od ponad miesiąca! Nie wiem naprawdę jak mu się to udało ale ostatecznie po dwóch dniach jego niezwykle terapeutycznej argumentacji oraz nieco lepszym samopoczuciu, postanowiłam się zebrać i udać w piątek na lotnisko.
Godzinę przed odlotem dzwonię do Filipka z pewną jakże zaskakującą nowiną…
Ja: "Kochanie, lotnisko jest zamknięte, gdyż ogłosili alarm bombowy i najprawdopodobniej dzisiejsze wieczorne loty zostaną odwołane. Jutro już nie opłaca mi się przylecieć, bo w niedzielę muszę wracać…"
On:     cisza ………
Ja: Halo kochanie, jesteś tam??
On: O nieeeee…… (totalnie załamanym głosem)
Ja: Kochanie, to tylko jeden weekend. W następny na pewno się zobaczymy! Zadzwonię za godzinę i dam znać jak sytuacja wygląda. Każą nam czekać godzinę na ostateczną decyzję co do dzisiejszych odlotów.
To był chyba naprawdę cud ale ostatecznie trzy samoloty wystartowały tego dnia i w tym mój! Możecie sobie wyobrazić szczęście w sercu mojego męża. Jak przyleciałam, to aż kipiał z radości 🙂
Następnego dnia czułam się lepiej ale nadal byłam słaba. Była piękna jesienna pogoda i żal było siedzieć w domu. Filip zaproponował zatem abyśmy udali się na spokojny spacer po Amsterdamie, który już dawno z resztą planowaliśmy. Zasnęłam w aucie jak dziecko na trasie z Rotterdamu i w ogóle drogi nie pamietam. Obudziło mnie delikatne pukanie w szybę starszego Pana, który wyglądał jak XIX wieczny angielski dżentelmen. Myślałam przez pierwsze sekundy, że mi się to śni ale sen okazał się jawą. Okazało się, że dotarliśmy do hotelu De L'europe w centrum Amsterdamu i mieliśmy zostać tam na jedną noc w ramach takiej niby małej niespodzianki Filipka. Kiedy jednak weszliśmy do apartamentu przez niego zarezerwowanego i widząc w nim ilość róż dookoła, przeszło mi przez myśl, że to może weekend zaręczynowy 😀 Wszystko jednak potoczyło się tak szybko, że nie miałam specjalnie czasu na długie myślenie. Moja jednak myśl przewodnia krążyła wokół słów "Boże, jak ja wyglądam!" Całe szczęście miałam na sobie ciepłą wełnianą sukienkę, która wstydu nie przyniosła 😉 Odświeżyliśmy się i zeszliśmy na dół pod pretekstem kolacji w restauracji, a co się okazało, zamiast stolika czekała na nas łódź z kapitanem na pokładzie oraz cudownie śpiewającą Divą naszą ulubioną piosenkę Franka Sinatry. Co wydarzyło się pózniej, możecie się domyśleć, a zdjęcia same opowiadają historię…
Takie to życie czasem płata figle ale też potem miło zaskakuje 🙂 Ot nasza historia zaręczynowa…