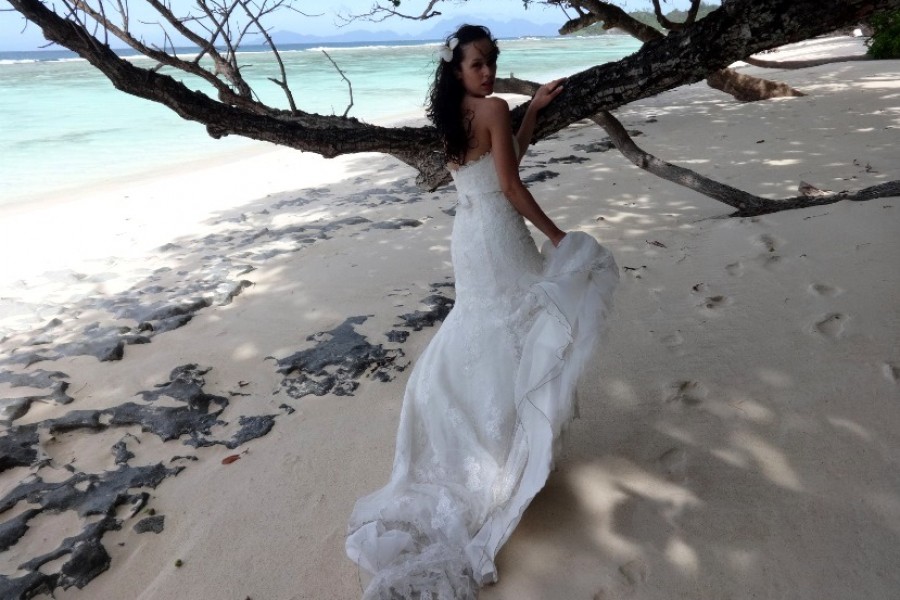 DIY WEDDING PHOTO SESSION
The professional photo session is always the best and the most convenient option if you require best quality pictures and you want to have it done without thinking or organizing anything. But… it is also possible to take pictures on your own and even with your phone or digital camera only. The result might surprise you!
When we packed to our honeymoon, my husband suggested to take with us my wedding dress and his tuxedo. My first thought was that it's too crazy idea but finally I said… why not? Let's give it a try. Have a look what we achieved 🙂
All pictures below were taken with Sony digital camera DSC-WX70.
&
Profesjonalny fotograf, to zawsze najlepsze i najwygodniejsze rozwiązanie, jeśli efektem mają być zdjęcia świetnej jakości. Nie trzeba się przy tym zastanawiać jak sesję zorganizować, gdzie, w jakim świetle, itp. Jednakże cudowną pamiątką potrafią być również zdjęcia wykonane samodzielnie aparatem cyfrowym tzw. zwykłą małpką, a nawet telefonem. Rezultat może Was zaskoczyć, jeśli wykażecie się odrobiną kreatywności.
Kiedy pakowaliśmy się w naszą podróż poślubną, mój mąż zaproponował, abyśmy wzięli z sobą moją suknię ślubną i jego smoking. Początkowo pomyślałam, że to szalony pomysł i zbędny bagaż ale po chwili uznałam, że to w sumie nawet niezła idea 🙂 Na zdjęciach sami możecie zobaczyć co udało się nam osiągnąć.
Wszystkie zdjęcia zrobione zostały aparatem Sony DSC-WX70.