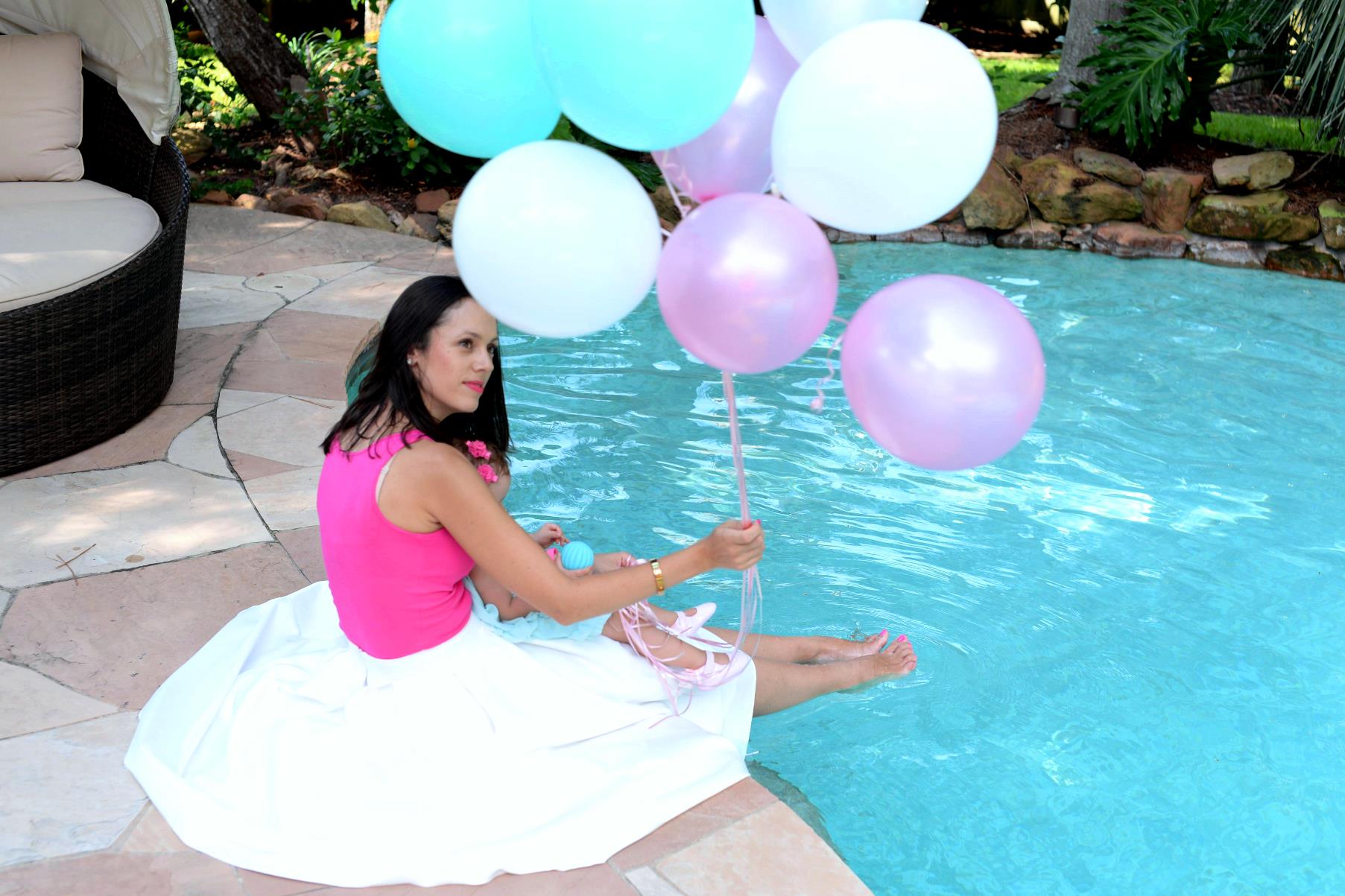 ORGANIZING BIRTHDAY PARTY – THEME, #2
Choosing a theme for your birthday event should be fun and connected with your child's interests. It doesn't mean it needs to be always a Winnie the Pooh, Spider-Man or Hello Kitty. Obviously, if your child is in love with Mickey Mouse, having this character as a main theme for his or her birthday party for sure will be a bullseye! However, when we plan 1st Birthday Party we don't need to choose between fairy tale characters.
Kids party supposed to be happy and bright! I like pastel colors a lot because it always looks fresh and sweet. Color gives the kick and build atmosphere. I chose turquoise and pink for our daughter's 1st birthday party. This combination is very expressive and girly. You can choose any color you like and build a fantastic appearance.
Below you can see our color palette and the result of my birthday ideas which might inspire you.
&
Wybierając motyw przewodni na urodziny swojego malucha najlepiej oczywiście kierować się upodobaniami swojej pociechy. Jeśli jednak pociecha ma dopiero rok wybierzmy temat i kolorystykę bliską naszemu sercu, wyrazistą, jasną i w połączeniu najlepiej nie więcej niż trzech kolorów. W Stanach najpopularniejsze są imprezy związane bezpośrednio z konkretną postacią z bajki i z pewnością jest to fantastyczne rozwiązanie, jeśli dana postać jest bohaterem naszego już dorastającego dziecka. Na pierwsze urodziny jednak zdecydowanie pomysł odradzam, gdyż sama byłam świadkiem jak roczna Olivia dostała ataku płaczu na widok własnej atrakcji urodzinowej w postaci Minnie Mouse. Minnie była imponująca ale bohaterka dnia przerażona.
Ja wybrałam bardzo dziewczęce kolory na pierwsze urodziny naszej córeczki i sprawdziły się one doskonale w naszym klimacie. Było lekko, przyjemnie i bardzo radośnie. Róż, turkus i biel – taka kombinacja nie może się nie udać 🙂 Jedynie na zastawie stołowej widoczne były żółte akcenty, które dodatkowo rozweseliły całą kompozycję kolorystyczną. Nie mogło też oczywiście zabraknąć motywu żyrafy… Celinka od czwartego miesiąca życia zasypia ze swoją ukochaną żyrafką, którą dostała od babci i dziadka i uwielbia ją ponad wszystko! 🙂
Poniżej możecie zobaczyć naszą urodzinową inspirację.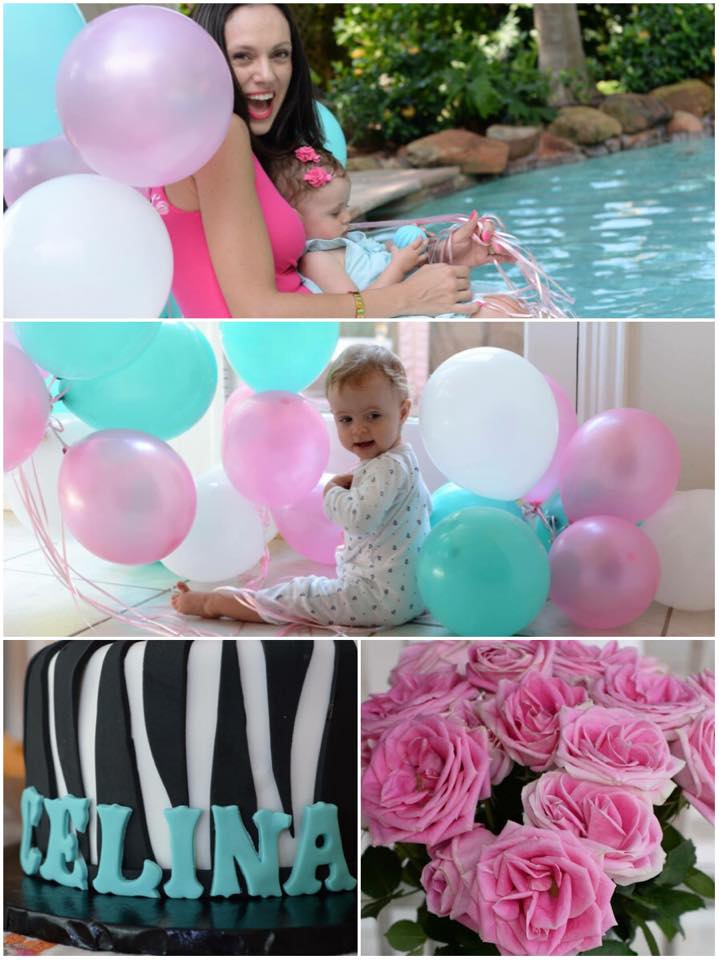 Turquoise giraffe on a birthday cake was a sensation! 🙂 She is so adorable that we still keep her in a freezer 😉
Turkusowa żyrafa na torcie urodzinowym okazała się absolutną sensacją! Jest tak cudna, że nie możemy się z nią rozstać, zatem zamieszkuje naszą zamrażarkę od dwóch tygodni 😉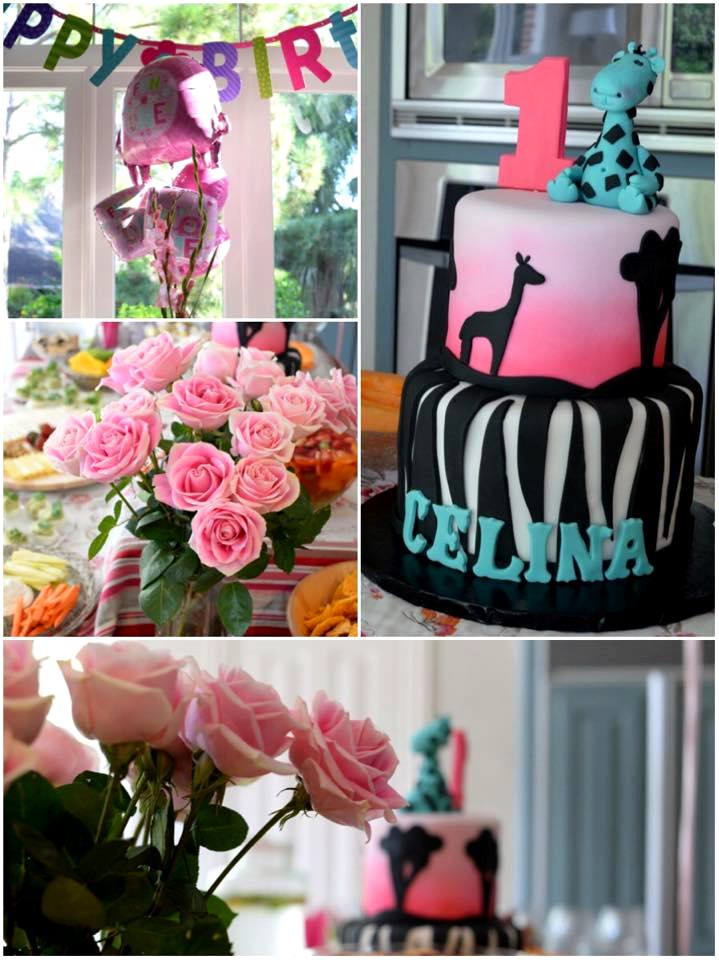 When you decide for a specific colors, you should match it with birthday cake, cupcakes and other accessories like balloons, table cloth, plates, cutlery, flowers, etc. From my point of view, flowers give best atmosphere ever!
I usually don't like to use plastic dishes but it's so convenient on parties with kids. There are such amazing choices in stores now. You can find every color and match it with cutlery and all other items you want to use. Have a look what we used.
&
Na naszych imprezach zawsze największe wrażenie robią kwiaty, które uwielbiam i dopasowuję kolorystycznie. Tym razem dominowały gladiole i róże. Postawiłam, rownież tym razem (po raz pierwszy) na wygodę i zamiast porcelany użyłam… plastiku. Osobiście nie jestem zwolennikiem jednorazowej "zastawy stołowej" lecz nie da się ukryć, iż jest ona niezwykle wygodna podczas niektórych imprez domowych. Obecnie w sklepach można znaleźć tak oryginalne jednorazówki, że aż żal je wyrzucać, po jednym użyciu 😉 Zobaczcie na jakie się zdecydowałam.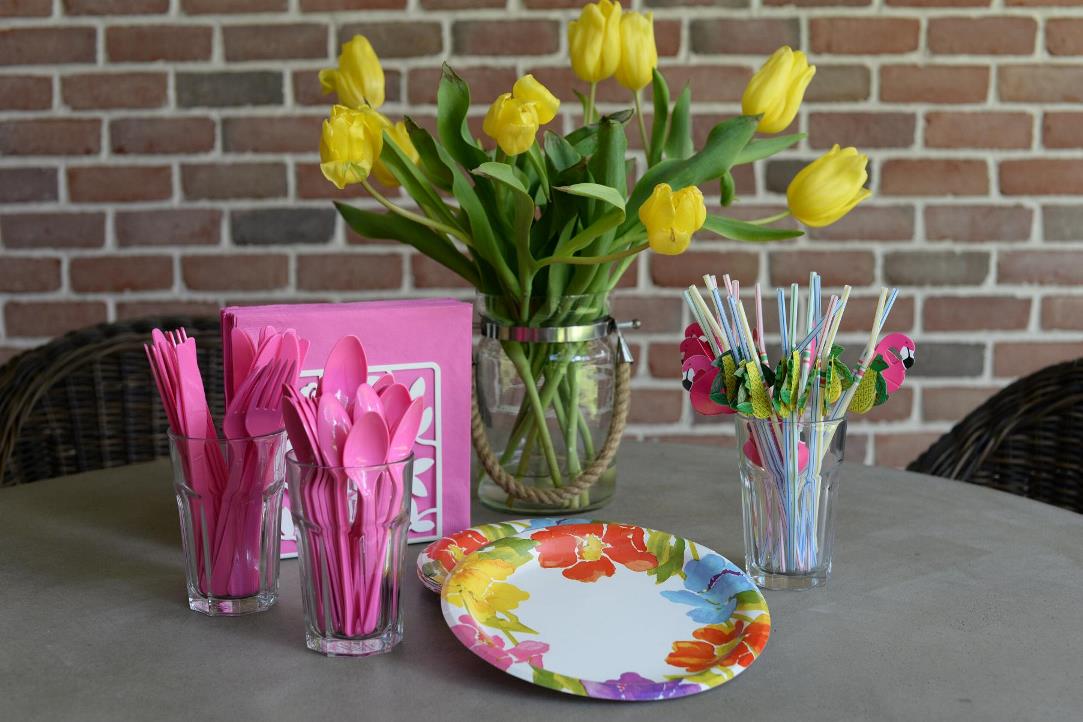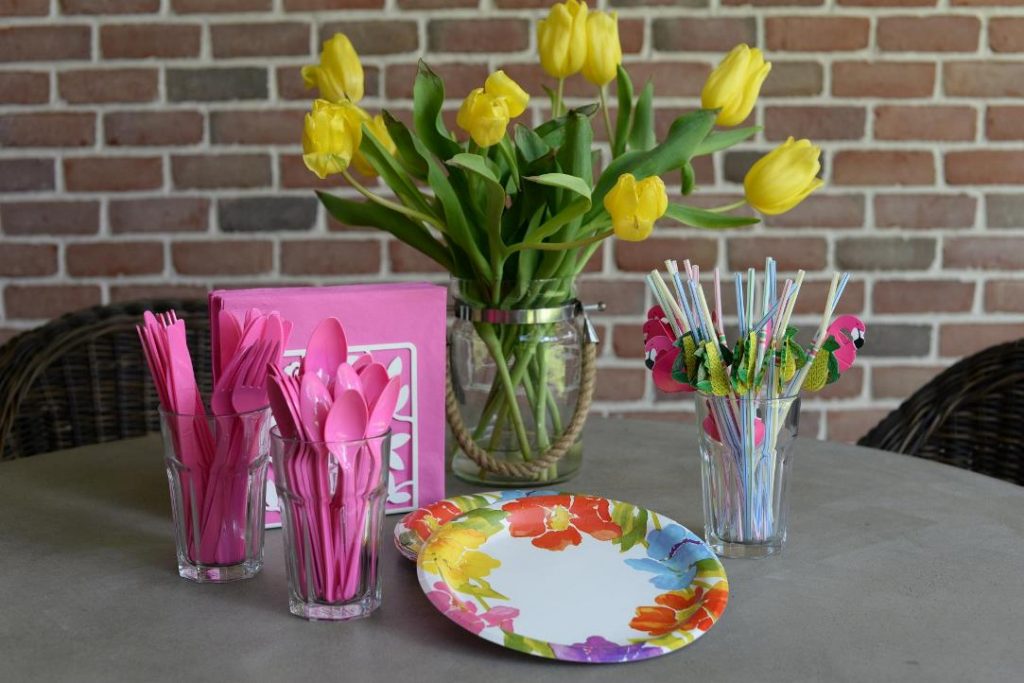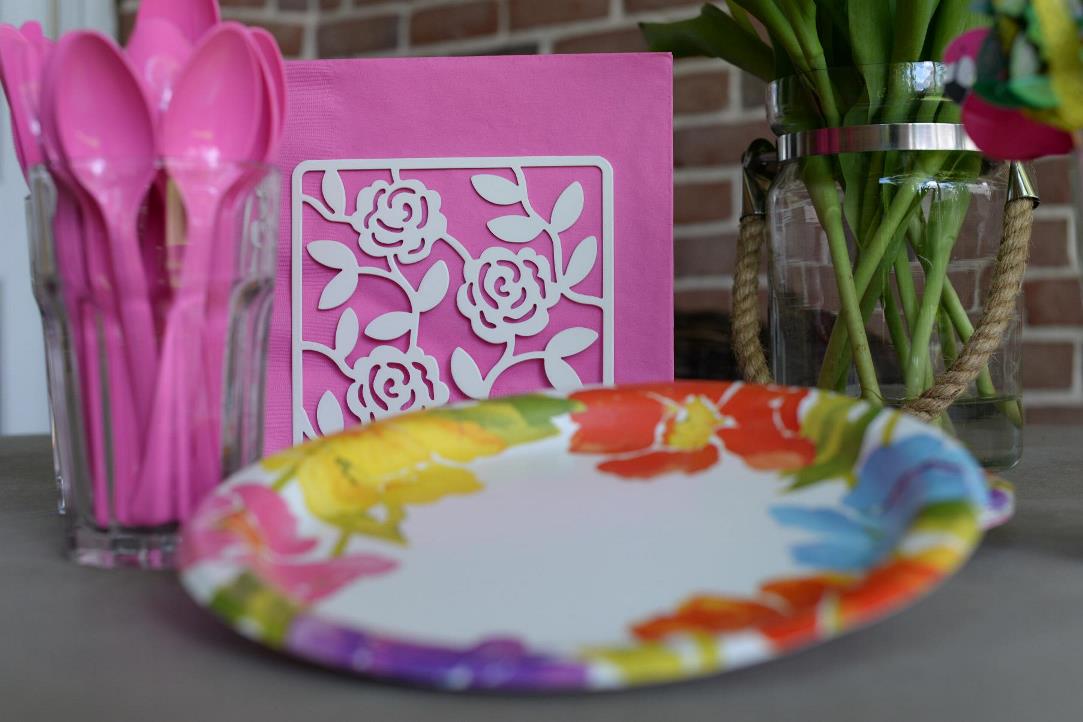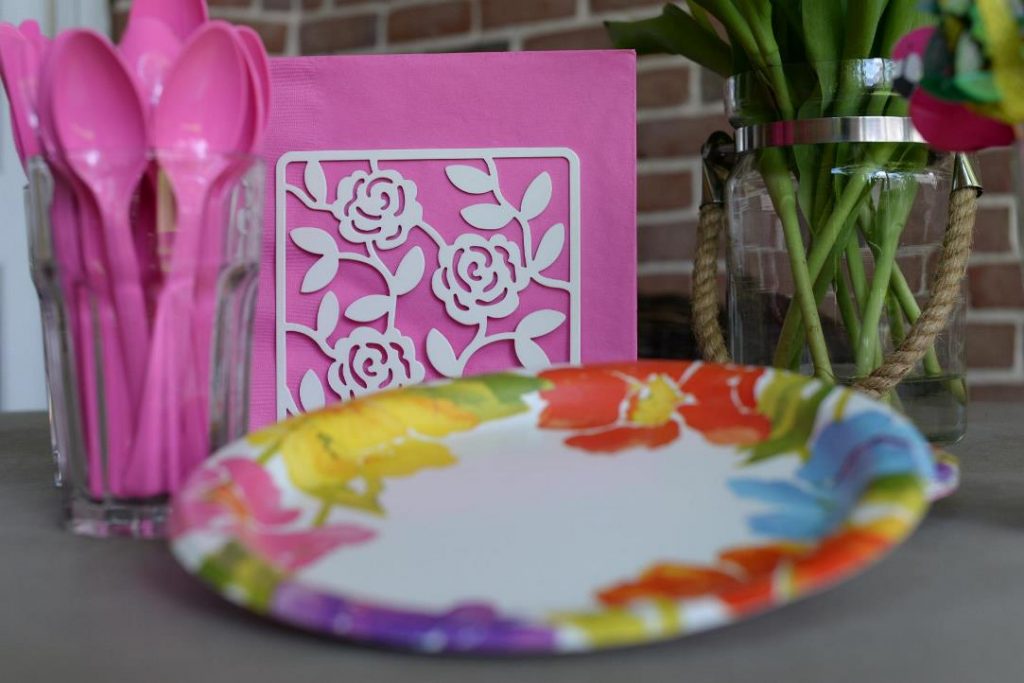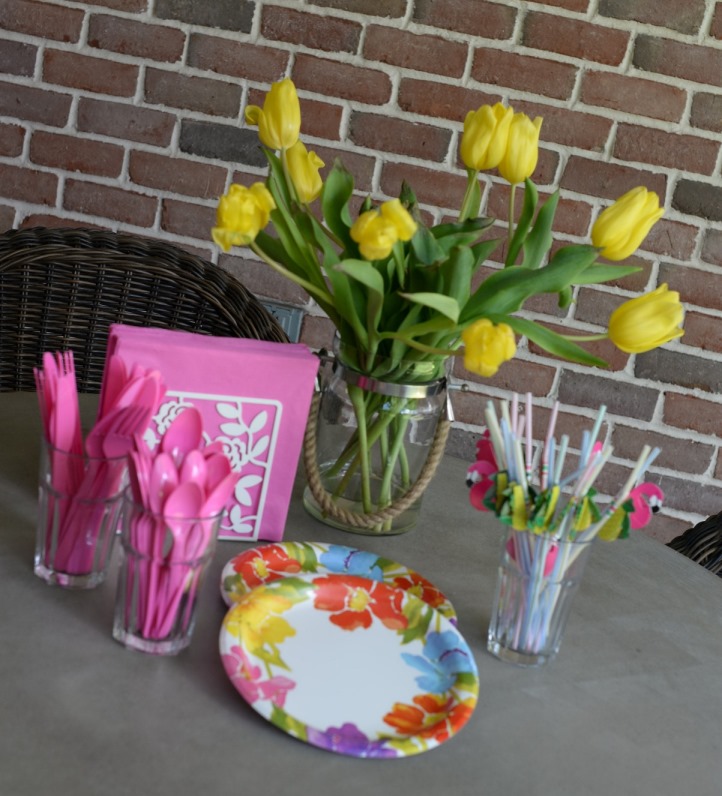 If your kids are older you can design all party with them. DIY (Do It Yourself) projects are always fun and kids love to be involved in the "decision making" process.
I like to think outside the box and be stimulated by beauty around me. People are so creative and these times we can find amazing inspirations on the Internet. I prepared a few of them for you below. Hope you will find something what inspires you for your next party! 🙂
&
Jeśli wasze dzieci są już starsze, zaangażujcie je w planowanie urodzin i wybór wszystkich elemntów razem z wami. Dzieci uwielbiają takie projekty i z pewnością urodziny będą dla niego lub dla niej jeszcze większym i ważniejszym wydarzeniem.
Ja uwielbiam inspirować się otoczeniem i pięknem dookoła, choć sama zawsze wiem czego chcę, co mi się podoba, a co nie. Uwielbiam jednak przeglądać obłędne katalogi, zdjęcia i podziwiam pracę i umiejętności wielu osób. Przygotowałam zatem kilka inspiracji dla was wyszukanych przez Dr Google 😉 Mam nadzieję, że znajdziecie w tym poście coś co zainspiruje was do organizacji nietypowych urodzin 🙂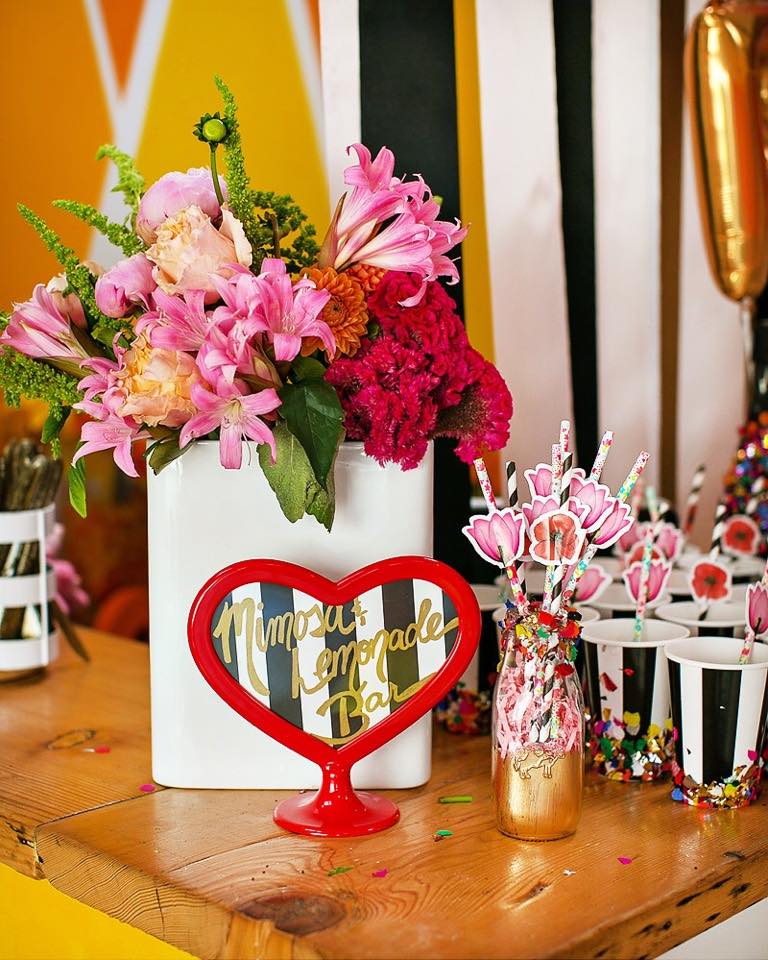 Sources/Źródła:
www.100layercakelet.com
www.timefortheholidays.com
blog.hwtm.com