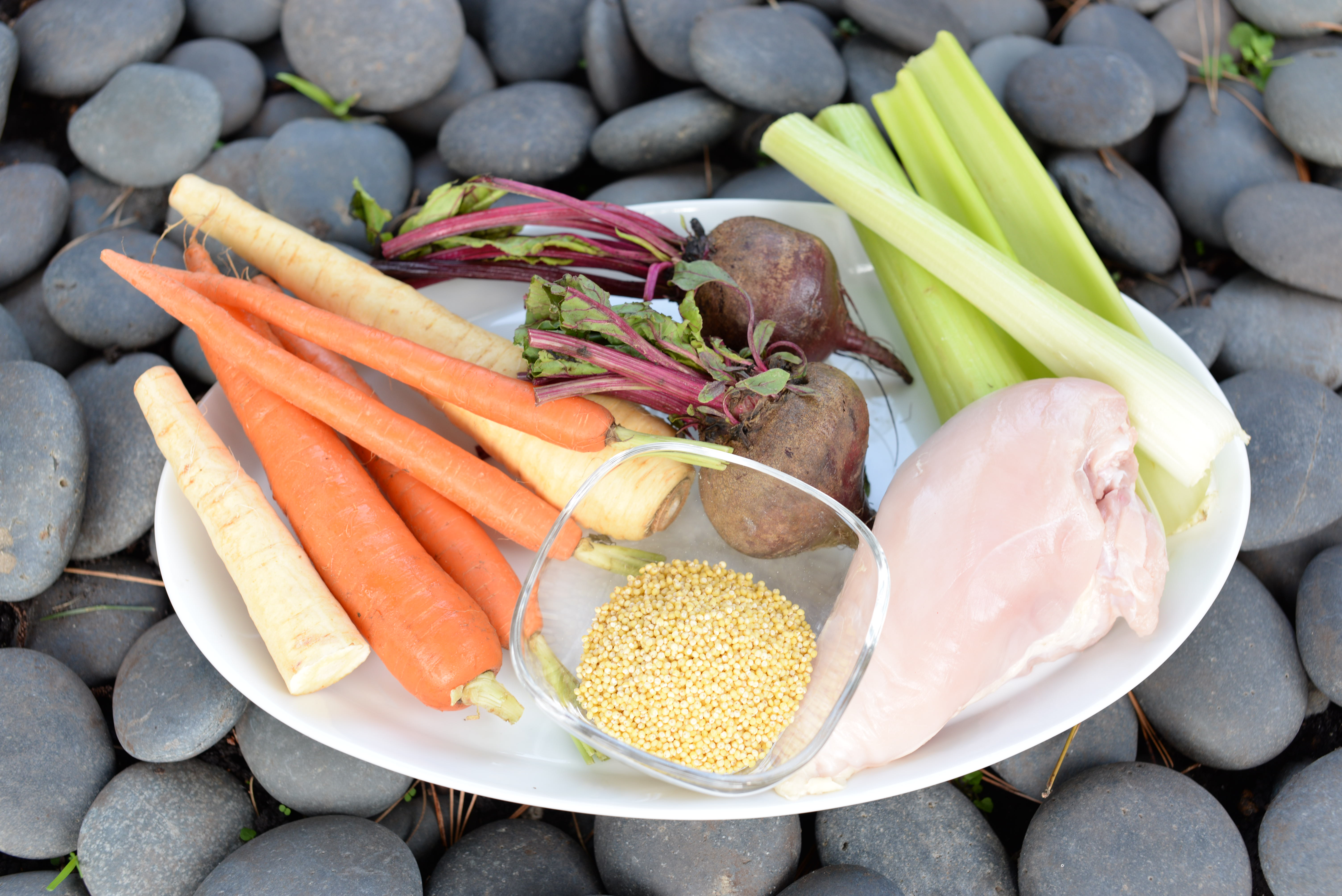 NUTRITIOUS BABY SOUP
We travel at the moment quite a lot. I noticed that our little one got used to my cooked soups and dishes so now when I'm not able to prepare her a home made meal she doesn't eat the ready baby food willingly. Babies also recognize the taste and quality of food… I cook a lot as you already know and I don't use cookbooks. Unless I have a serious culinary challenge… 😉 Everything I cook, I cook from the heart 🙂 My lovely family knows already that I even dream of recipes sometimes! I talk to many moms and most of them they don't know how to prepare an easy, healthy and yummy solid food for their little ones. Below you can find another recipe for very nutritious and delicious baby soup.
Ingredients:
• 1 single organic chicken breast
• 2-4 carrots (depends on size)
• 2 beets with leaves
• 1-2 parsnips
• 2-3 celery stalks
• 1 oz organic millet
• spring water for cooking
Directions:
Step 1: Wash meat and vegetables in cold water.
Step 2: Rinse millet with cold water.
Step 3: Place chicken breast with beets and celery stalks in a pot and cook it in spring water until all products are soft and cooked (I cook it for ~60min).
Step 4: Cook millet for 30 minutes until the groats is fully cooked.
Step 5: Place carrots and parsnips in a food processor and steam it until all veggies are soft (if you don't have a food processor place all ingredients in one pot and cook it together).
Step 6: Place cooked meat, cooked veggies, cooked millet in a blender, add juice from cooking meat&veggies and puree further until a smooth consistency is created. Add as much liquid as needed to make a consistency appropriate for your baby.
Step 7: When finished you may add a tablespoon of organic flaxseed oil and stir it. I always do.