DOWNLOAD A FREE E-BOOK AND CARRY OUT 10 COACHING EXERCISES!
Woman's guide to everyday life is a proposition for women, who desire to learn how to love their life and find joy in simple things.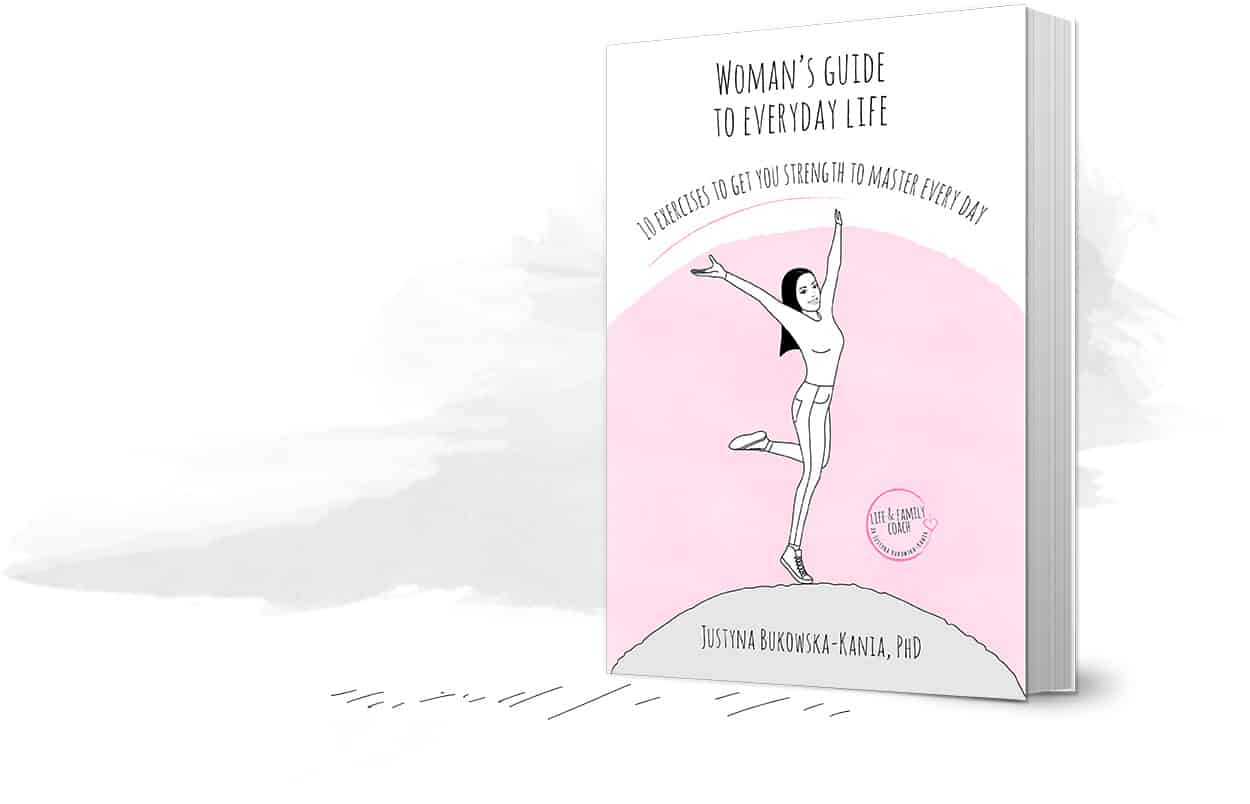 It includes:
10 steps that will help you to like your routine
10 exercises that teach how to find balance among various aspects of life
30 minutes per day devoted to your life balance
5 hours of creative work on yourself
This guide will help you to:
open your mind to new possibilities
build positive memories
cope with your emotions
appreciate yourself
understand that there are no limits in the fight for yourself!