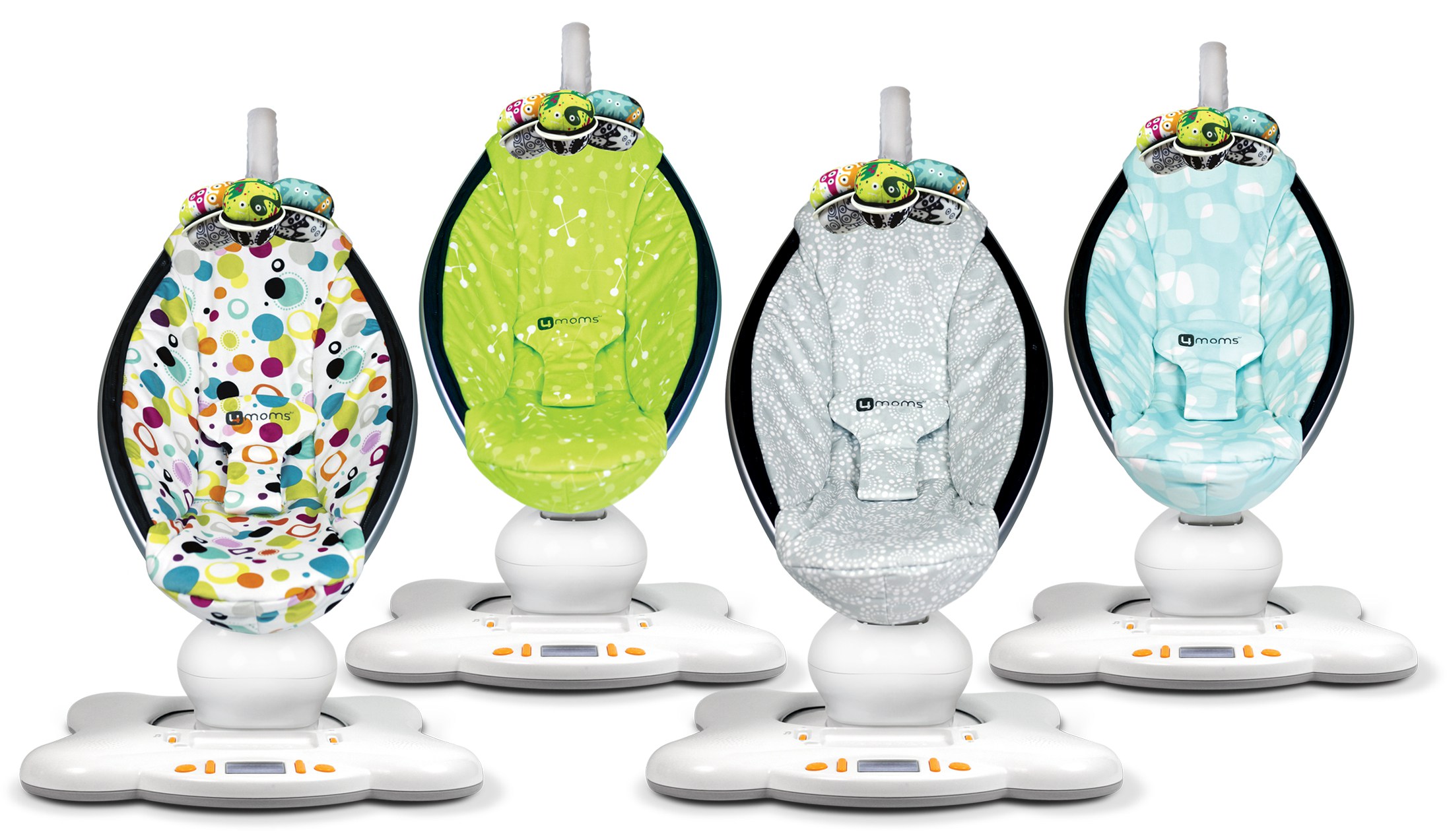 4MOMS MAMAROO – REVIEW
When I still was pregnant, we were completing the layette for our baby and decided to purchase a few beguiling things for our dear. We included a little rocker on our list, which, as you know, is available in hundreds of kinds on the market. As many opinions as people, and we chose by deduction the electric deckchair 4 MOMS MAMAROO model from 2014. We've been using it for 16 months already, thus I can give you an objective opinion about this product.
The rocker is electric, connected to the electricity, having a safe and comfortable fastening. Cambering from the centre enables to comfortably lay the one-month-old child. The rocker enables adjusting cradle position, which is very comfortable, because for a few first months the baby is able to lie in it. When the baby's body begins to gain power, you can elevate the seat, and the baby lies or sits in it. There is no definite levels, but it's possible to smoothly adjust the cradle  to the chosen level.
4 moms mamaRoo is made of materials safe for children, and the seat slipcover is very simple to maintain in cleanliness, you can unfasten it (it's fastened with the clasp), wash and fasten back without anxieties that it will undergo constricting.
It is possible to separately buy a filler for the baby, which holds the smallbody and the head. The filler fits very well into the cradle. Made of soft plush material, which even after several dozen of washings still looks like new.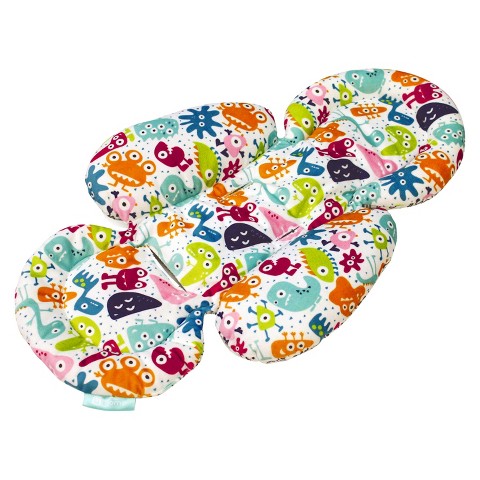 The deckchair was designed similar to the natural movements of parents swinging their baby. Vast quantities of rockers have a function of the vibration, yet we, parents aren't vibrating. 4 moms mamaRoo has an option of choosing between five different movements, but all of them are similar to the ones that we perform in order to calm or to lull our baby to sleep.
This rocker has a user-friendly liquid crystal display, on which different types of swinging moves are displayed on the one side, and on the other the pace of swinging, which we   choose by using buttons beside. A possibility of including different sounds soothing the  baby also exists, like e.g. sound of the sea, or birdies' twittering, through built in MP3, which are played by loudspeakers located at the bottom of the deckchair. A possibility to connect your own phone and play music of your choice by the built in loudspeakers is also a fantastic addition.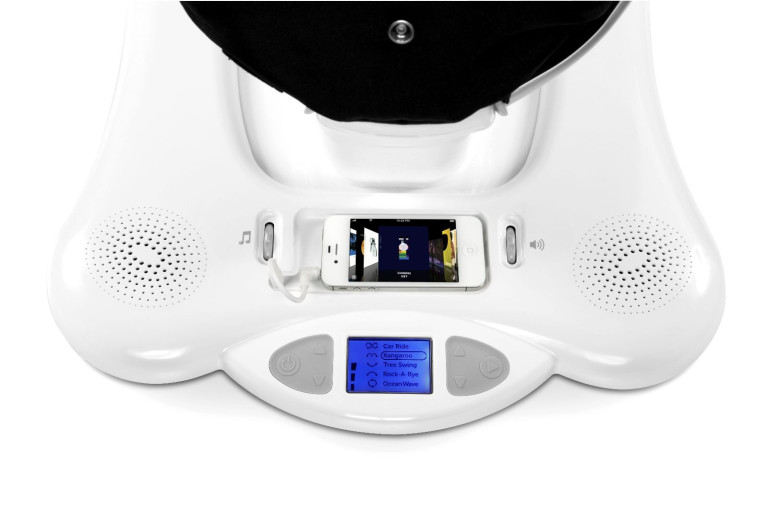 The deckchair is very user-friendly, intuitive. It is possible to move it to every place in the house without much effort. The toy enclosed to the product, which we can install at the top, is a curiosity for babies from 0 up to around 9 months old. Our Celinka currently is 16 months and weighs 20 lb. So we still use the rocker from time to time e.g. during the evening when she's already tired, but it still isn't the time for her going to sleep. The rocker is probably the most useful during the first months of the child's life. Quite a lot of people don't decide to buy the rocker, because they areafraid that the baby will get addicted to it. Because 4 moms mamaRoo is designed for lulling by reflecting the five types of swinging most often applied by parents – up and down and to sides, by observing our baby, in no way can we say that she got addicted to it.
4 moms mamaRoo has an interesting modern design. It is produced in a few different colours, so everyone will find something for themselves.Every year, as it always happens amongst technological innovations, the latest model which generally is very similar to its previous friend, appears. The latest model has a slightly different display, and the possibility of downloading the application to the phone, thanks to which you can regulate types and the speed of the rocker moves without rising from the coach. This American invention, which I think it's possible to live without. Hereare colours and designs of 4 moms mamaRoo rockers from 2014:
We have classical grey, because we value minimalism. Below, our private photos showing the deckchair being used by our baby. It cannot be hidden that even our cat fell in true love with this little rocker.
Technical data:
– five unique movements of swinging based on the actual parents' movements
– five speeds of swinging
– MP3 built into sounds of nature
– installed, reversible and detachable toy in theshape of three colorful and black and white balls
– fabric of good quality, simple to take off and suitable for washing in a washing machine
– the seat can be lowered in any direction
– the deckchair detects obstacles; it stops automatically if something disturbs it in making moves
– it is possible to use the rocker from birth up to 27 lb
– produced in the USA
– weight of the deckchair – 13 lb
– dimensions – 24 x 20 x of 34 inches
– lacks a battery – connected to the electricity
Advantages:
– good quality
– user-friendly
– modern design
– availability of colours
Disadvantages:
– price


4.5 / 5 – I docked half a star for the price, but the aggreggate evaluated by us as parents using the product for over 1.5 year, we regard as really recommendable.
Sources:
www.4moms.com
www.geekdad.com
www.babycubby.com